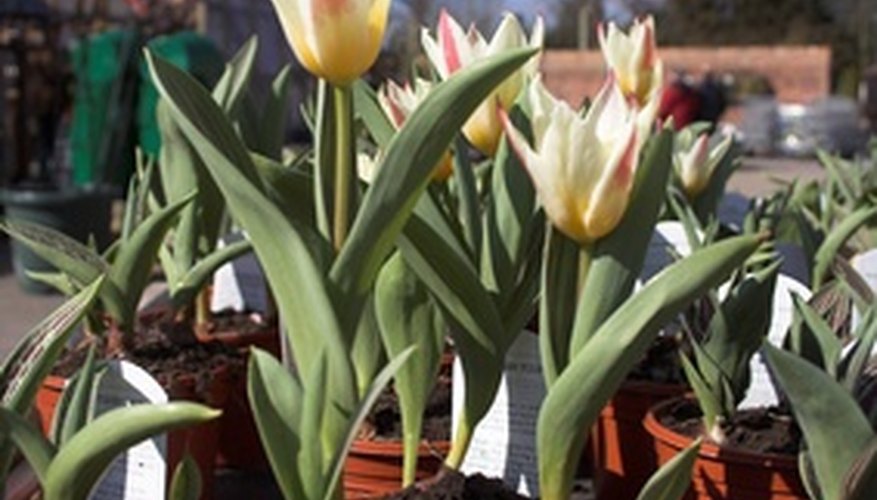 The meanings of potted flower plants vary depending on their context. Possible interpretations for the meanings of flowers include Victorian symbolism, birth months, state flowers, herbs and religion. Potted flower plants that include an explanation of the flower's meaning can be a gift with emotional resonance for the recipient.
Historical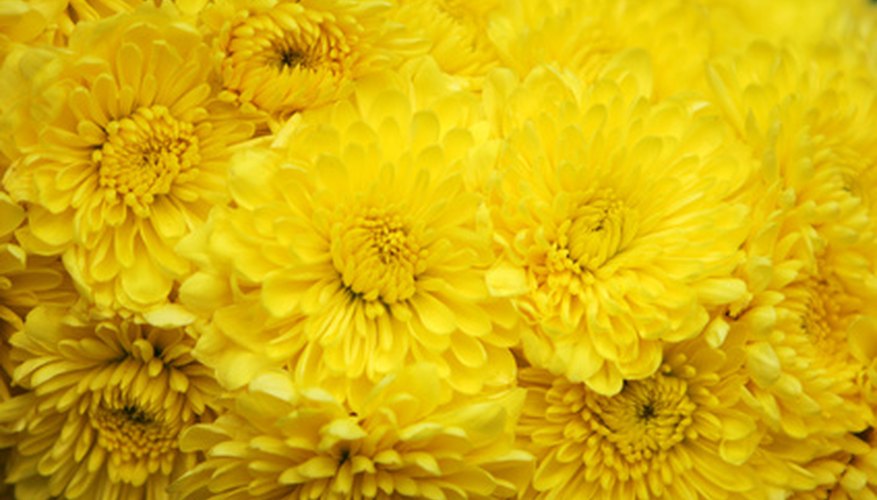 Many commonly potted flower plants have historical meanings. The practice of assigning meanings to flowers is strongly associated with the Victorian era. The tall stalk and large bloom of an amaryllis represents drama. Shade-loving begonias symbolize deep thoughts. Mums vary by color, ranging from excitement (bronze) to secret admirer (yellow). Tulips range from forgiveness (white) to declaration of love (red), while violets represent faithfulness.
Birth Month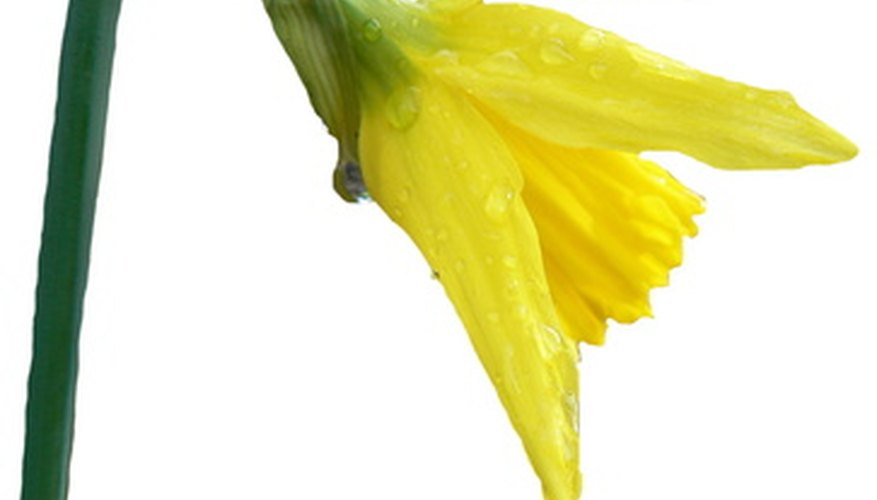 Birth months offer another method of assigning meaning to flowers. Usually, flowers are assigned to the months in which they begin to bloom. Many birth month flowers can be potted. Daffodils are early spring bloomers, making them a natural birth flower for March. Lilies are profuse in May, while roses come alive in June. August's dahlias and September's asters make lovely late-summer gifts. December's birth flowers include poinsettias and paperwhites, as both bloom indoors in winter.
State Flowers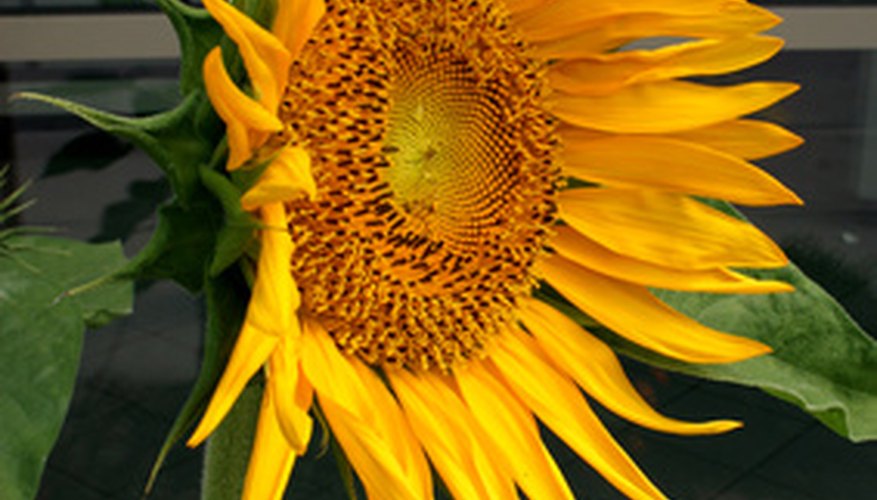 State flowers are often those that grow wild outdoors, leaving fewer options for potted flowers. But there are a few exceptions, including Hawaii's Hawaiian hibiscus, Idaho's mock orange, the purple violet of Illinois, Kansas's sunflower and New York's rose. State flowers in pots can be an apt decoration for sports events and political occasions.
Herbs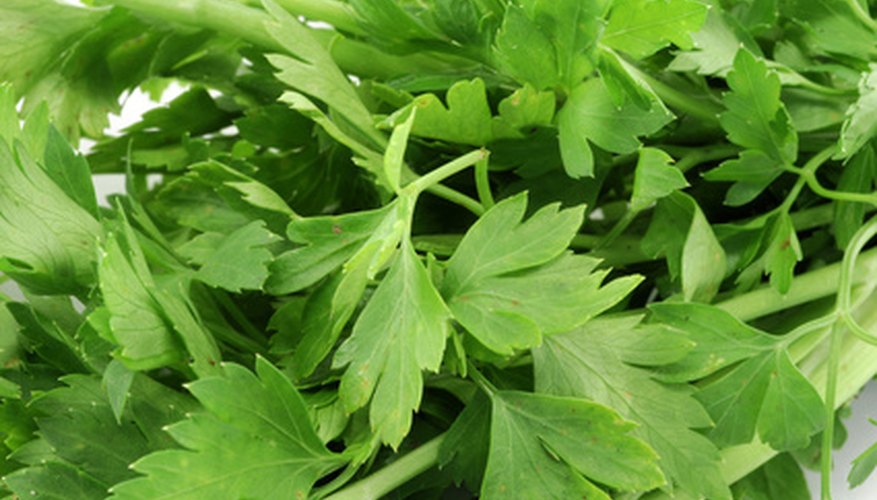 Herbs are not usually known for their flowers, but most bloom. Additionally, they are frequently potted. Herbs offer an added element of meaning based on their healing properties. Some commonly potted flowering herbs and their meanings include basil for love, chamomile for wisdom, chives for usefulness, parsley for merriment, dill for survival and mint for refreshment.
Religious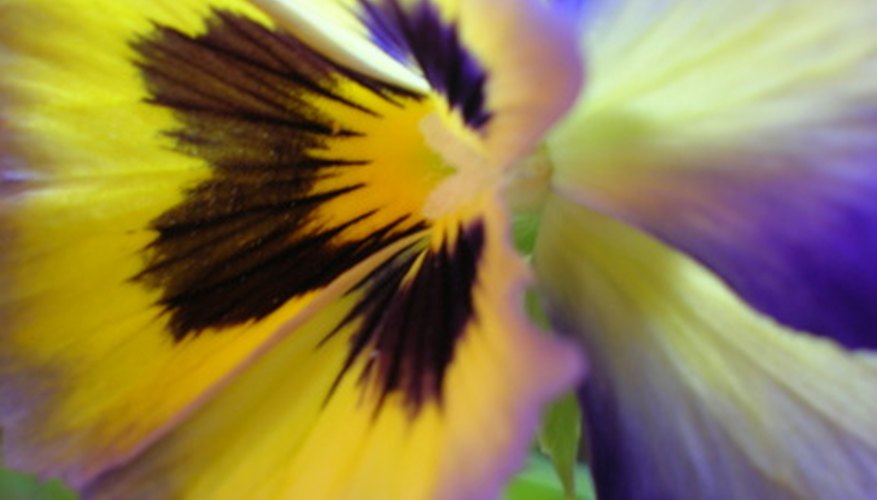 Religions also assign meaning to flowers. To some commonly potted flowers, Christians attribute specific meanings including sorrow and death to anemone, prudence and peace of mind to hyacinth, and purity to lily. In some Chinese religions, white flowers are a symbol of death, used only for funerals, while orchids, a commonly potted flower, symbolize fertility. In Buddhism, narcissus flowers represent change.