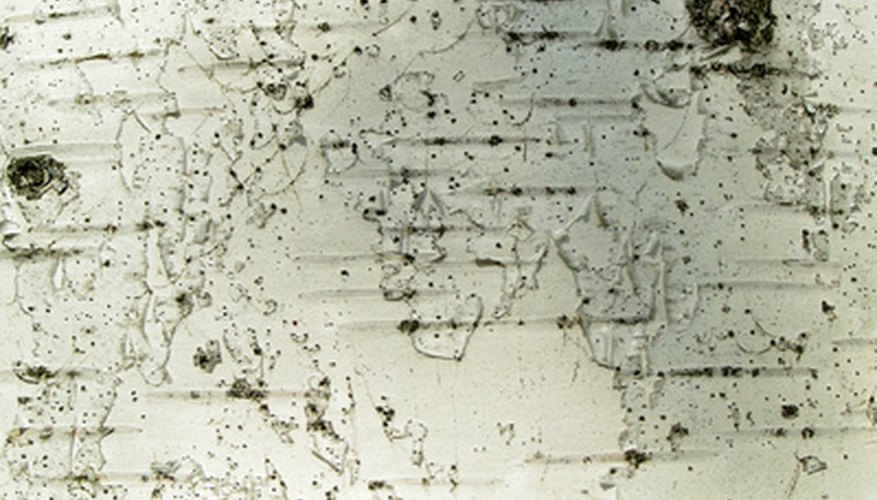 The European clump birch tree is prized for its beauty and use for visual impact in the home landscape. With its beauty comes a short lifespan and substantial threat of problems like pest infestations. Add this white-barked birch tree to your home gardening space for added brightness, and provide consistent care for continued enjoyment of vigorous trees.
Description
The European clump birch tree (Betula pendula) is an ornamental tree that offers a pyramidal, weeping or ovular shape depending on the cultivar. Also referred to as the European white birch, these trees display white bark as well as green foliage that turns yellow during autumn and brownish, showy blossoms during spring. European birches reach a height of 40 to 50 feet with a width of 15 to 25 feet.
Care
Grow your European clump birch trees in areas that provide full sun for optimal growth and vivid color; this birch tolerates partial sun to partial shade. With a preference for moist, well-drained soil, white birches tolerate wet soil and benefit from a layer of mulch to protect the root system. Grow in USDA Hardiness Zones 3 to 6.
Use
European clump birch trees provide a wide variety of uses. Birch trees that display white bark are commonly planted in clumps or groves. Creating a clump provides a bold impact of lightness in the home garden. European white birches are also well-suited for use as specimen trees in the landscape or near a patio, as well as for the creation of shade.
Warning
European clump birch trees are highly susceptible to pests. Most notably, the bronze birch borer has the capacity to rapidly demolish a white birch. With a preference for stressed trees, bronze birch borers bore into sapwood and kill the birch's crown. Maintain vigorous trees as a preventive measure. Contact your county extension agent or a licensed professional for chemical control assistance if the infestation is severe.
Considerations
European clump birch trees come in many cultivars. Depending on your particular home garden needs, consider your options when selecting trees. Dalecarlica displays lobed leaves, while Laciniata produces cut leaves. Gracilis displays a pendulous shape, while Youngii takes on a weeping habit. For added color interest, consider Purple Splendor, whichdisplays purple foliage.