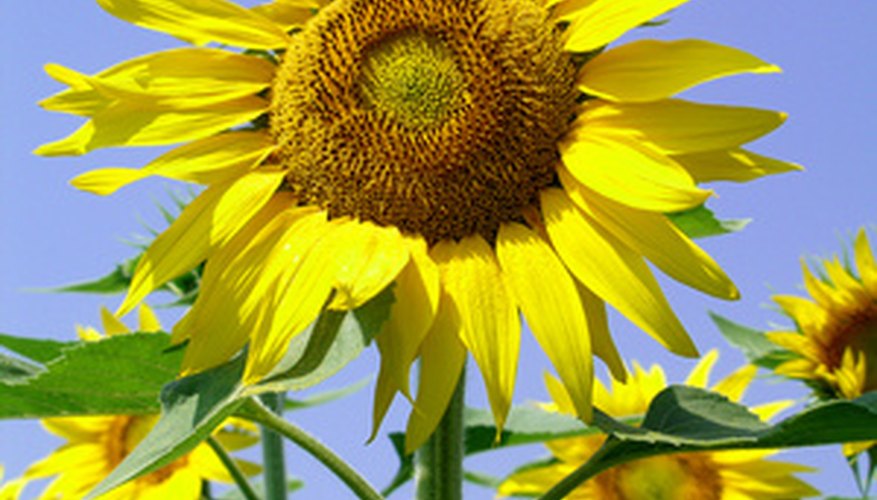 Cincinnati's mild climate allows for an extensive variety of flowers to thrive. Situated in USDA plant hardiness zone 6, Cincinnati has lows that hover around 0 degrees Fahrenheit to 10 degrees below zero Fahrenheit. Annuals, perennials and biennials all make their appearance in home gardens, with favorites such as the black-eyed Susan, the zinnia and the sweet asylum commonly showcased.
Climate
Cincinnati's zone 6 climate makes it a mild location for gardening as well as living. The region is climatically a transition zone, with humid "continental" characteristics intermeshed with southern subtropical characteristics. This makes for a wide variety of gardening options and a multitude of flowers viable in Cincinnati. Since the city receives much less snow and has a longer growing season than the rest of Ohio, flowers and gardens are able to last longer.
Considerations
Cincinnati summers typically have hot and humid days with cooler evenings. Spring and summer are the wettest seasons of the year; fall and winter are much drier. Although the city does experience some snowfall, it receives much less than the rest of the state. The high and low temperatures can vary dramatically throughout the season, and it is not unusual for temperatures to vary from the seasonal norm. Successful flower gardening, therefore, usually varies from season to season depending on how hot or cold the weather gets. When planting flowers in Cincinnati, avoid planting them in areas of a garden that receive too much sun (or too little) or in regions that are not well-draining.
Annuals
Cincinnati's climate is tolerant to numerous annual flowers. Annuals grow well for one growing season and must be replanted each year. They make ideal container and border flowers. Favorites include sunflowers and cosmos. Other annuals such as morning glory, sweet asylum, marigolds, pansies, and zinnias dot Cincinnati flower gardens and florist shops during growing seasons. After the end of the blooming season, annuals become spent and must be thrown away.
Perennials
Perennial flowers eliminate the need to replant flowers each year, so they're an economical choice for home gardeners with a limited budget since the flowers come back year after year. Sedum autumn joy, daylilies, peonies, iris flowers and black-eyed Susans are some of the more popular perennials grown in USDA zone 6. Aster, bellflower, begonias and violets are viable in Cincinnati as well. Perennial flowers sometimes need pruning for optimal blooming from season to season.
Biennials
Biennials, unlike perennials and annuals, take two years to fully complete their life cycles. The first season results in a smaller, more mild display of flowers; while the second season results in a more bountiful bloom, followed by the death of the plant. Popular biennials that you should have no trouble growing in Cincinnati include the hollyhock, stock and foxglove. Forget-me-nots are another biennial suitable for USDA zone 6.