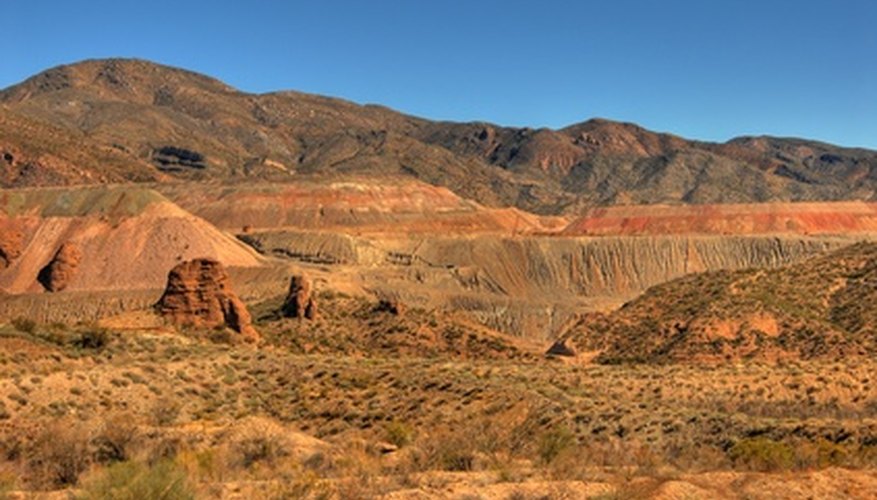 Mesquite is a hardwood that is more commonly known in the United States for barbecuing and smoking foods than for its properties as a hardwood. There are a number of different varieties of mesquite. In some areas, it doesn't grow larger than a small shrub. However, mesquite trees can grow to between 20 and 30 feet tall. The trees are very hardy and drought resistant--mesquite has an exceptionally long taproot that can go deep underground in search of water. Mesquite is prized not as much for its clearness as it is for its unusual markings from wormholes and irregular grain and growth patterns.
Select mesquite boards that have marks and defects that will work with your project. Although kiln-dried mesquite lumber is very hard and stable, it is likely to exhibit defects representative of the harsh, desert conditions under which the tree grows.
Use a sharp rip or crosscut saw to cut mesquite wood. Although a hard wood, mesquite doesn't require special saws or saw techniques.
Fill cracks, if desired or in structural segments of the mesquite wood, with two-part epoxy with black aniline dye. This will complement the wood grain, while repairing structural defects. Follow the epoxy manufacturer's instructions. Cover the back of the board with masking tape to prevent epoxy from running out of the back of the board. Fill very large cracks in the mesquite in stages.
Join several mesquite boards together using tongue and groove or any other joining method. Because mesquite trees don't grow very tall, mesquite boards are often shorter and narrower than other boards.
Sand down the epoxy until it is even with the surface of the wood if your project requires a flat board.
Finish the surface of the mesquite. Apply an oil or other glossy finish to bring out more grain character. Mesquite is very stable, and isn't sensitive to moisture changes. Sand it and leave it unfinished for use as a cutting board.