Christmas crafts and floral arrangements from the garden will bring the beauty of nature to the holiday season. Use craft projects with dried gourds, flowers, fruit, herbs and greens from the garden to produce gifts and festive trimmings throughout the season.
Features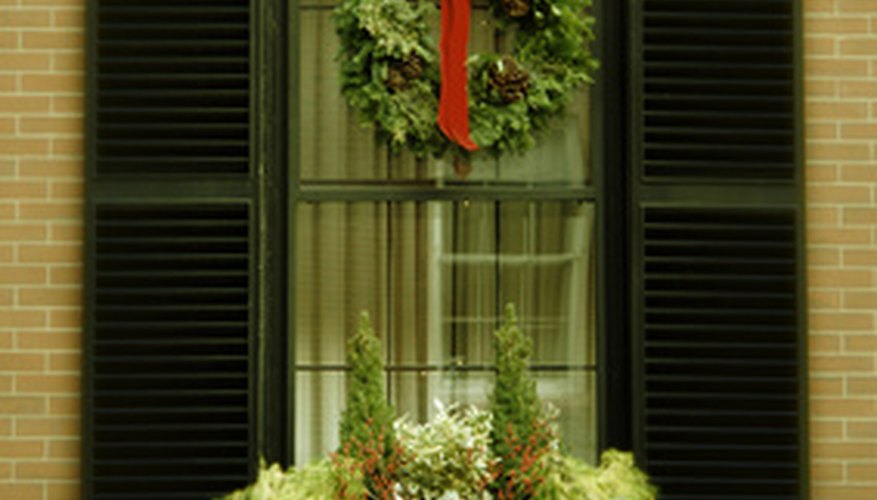 Dried roses, baby's breath, hydrangea, bridal wreath, statice, straw flowers, grapevines and birch twigs add natural beauty and texture to Christmas crafts and permanent floral arrangements. Dry flowers and herbs for pressed floral crafts and fragrant potpourri mixtures. Gather fresh evergreens and combine them with fresh flowers in decorations and floral arrangements that will last for several days during the holiday season. Harvest gourds, apples, oranges, nuts and grains for crafts and table centerpieces.
Types
Craft living wreaths, dried floral arrangements, della Robbia wreaths, garlands, evergreen wreaths, swags, fresh arrangements and topiary for Christmas. Create gourd birdhouses, dolls, wall hangings and lavender water along with other useful and decorative gifts. Make ornaments and paper crafts from dried flower petals and seeds.
Garden Gift Crafts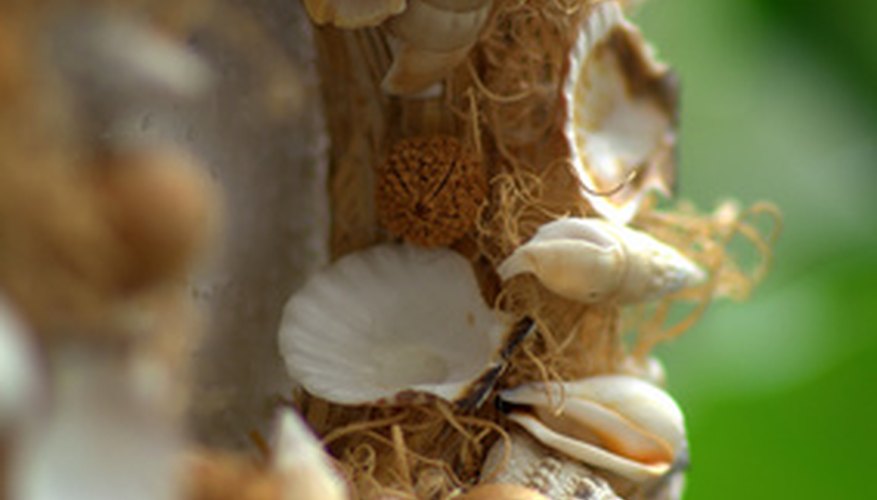 Create one-of-a-kind gifts this Christmas season using dried and pressed flowers harvested from the garden throughout the summer. Make pressed flower bookmarks, greeting cards and framed art for simple, elegant gifts. Construct dried flower arrangements and wreaths for decorative touches. Add natural elements such as sea shells, stones, acorns and cones to hand-crafted wall hangings and wreaths that can be displayed throughout the year. Make stationary and greeting card materials with hand-made paper and flower petals, greens and seeds.
Evergreens and Floral Arrangements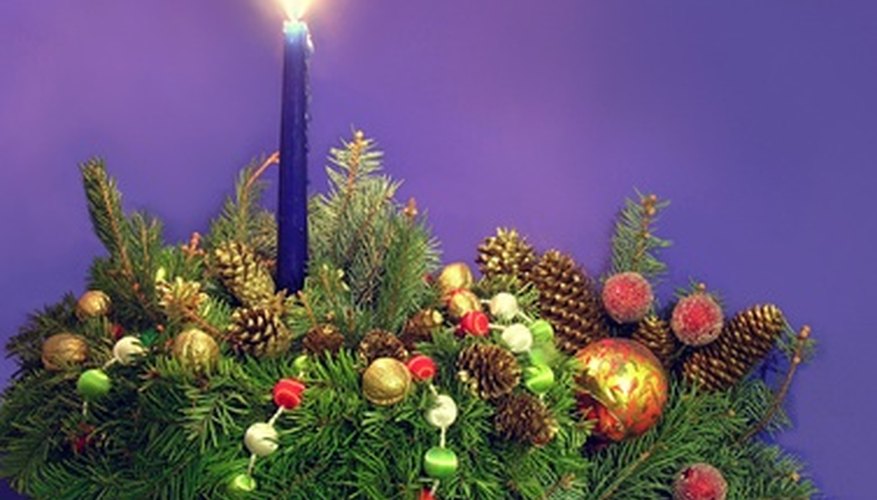 Use evergreen boughs from cedar, fir and pine for floral centerpieces for the holiday table. Add colorful fresh or dried flowers to the floral arrangement. Set candles into fresh floral centerpieces to add a peaceful glow to a Christmas dinner. Hand-crafted garlands of herbs or boughs interlaced with dried roses and baby's breath deck out a staircase, mantel or entrance to a home.
Potential
Make ornaments with dried flowers and clear glass balls. Hollow out miniature gourds creating ornate ornamental birdhouses and miniature scenes for the Christmas tree. Dry slices of apples and oranges to mix with cinnamon sticks to make a decorative straw wreath or basket. Create whimsical apple-head dolls sitting in hand-made twig chairs for Christmas gifts. The garden produces natural items that inspires creativity.