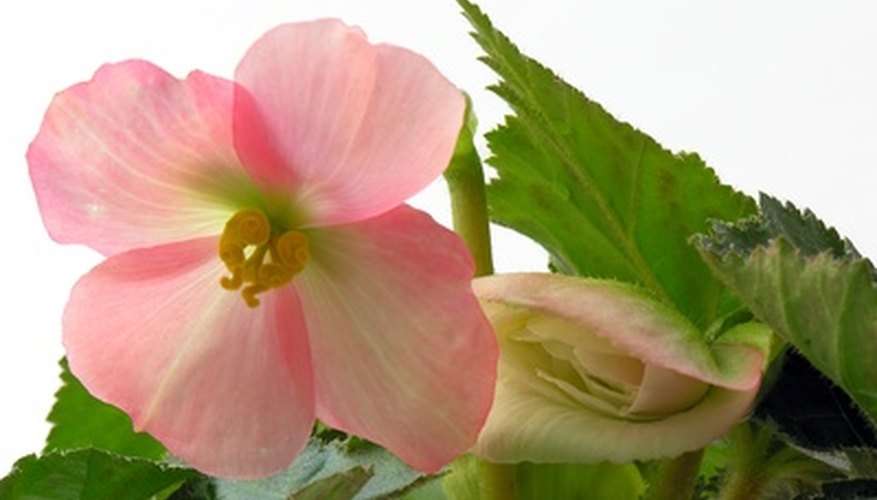 Begonia belongs to the genus Begoniaceae along with Hillebrandia, a species unique to Hawaii. "Begonia" acts as the common name for all members of this genus that has over 1,500 species. Common colors for begonias include yellow, white, pink and scarlet. According to the American Begonia Society, informal begonia classifications include shrub-like, cane-like, semperflorens (over flowering), and thick stemmed; however, some begonias fit into more than one group.
History
A French botanical patron by the name Charles Plumier coined the name Begoniaceae for this genus. It pays tribute to a former governor of the colony of Haiti, Michel Bégon. Bégon recommended Plumier to King Louis XIV as an official plant collector, for which Plumier promised him immortalized in a plant's name. With this in mind, begonias represent gratitude or sly enticement.
Music
In the song Scarlet Begonias, written by Robert Hunter and Jerry Garcia, lyrics discuss sighting a woman with scarlet begonias in her hair. This catches the gentleman's eye and sets her apart from other girls. In this instance, begonias symbolized distinctiveness and individuality.
The Language of Flowers
During the Victorian era an entire language centered on flowers. This way lovers could exchange words without saying anything untoward out loud. In this system, begonias mean beware or caution.
Friendship, Justice, Peace
Red begonias are the national flower of North Korea. One hybrid called Kimjongilia honors Kim Jong-il, the current leader of the Democratic People's Republic of Korea. Botanist Kamo Mototeru created this flower as a gesture of friendship between Japan and Korea on Kim Jong-il's 46th birthday. Here the flower symbolizes justice, peace and love.
Anime
The manga anime series called "Please Save my Earth" uses begonias to represent kindness, care and unrequited love. The story evolves around seven students having dreams of a long forgotten life that includes begonias. To have a healthy present and future, they must remember the past and keep one friend from self-destruction.
Resources