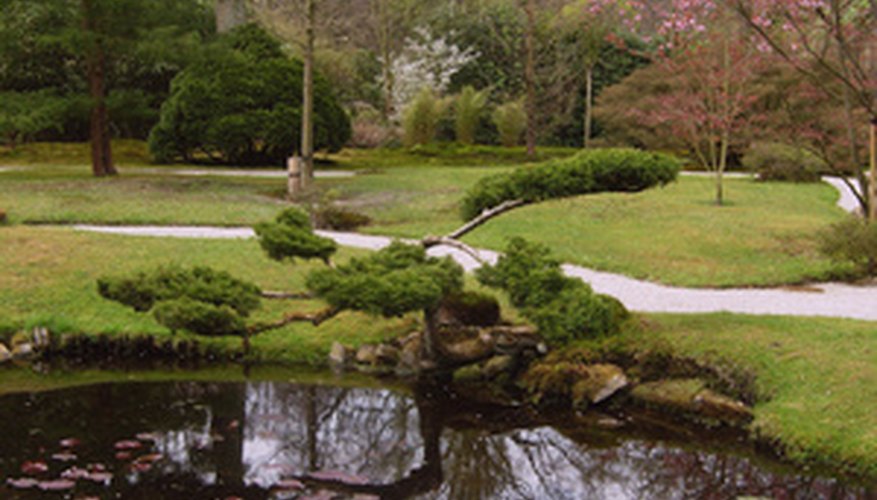 Zen gardens originated in medieval Japan and remain an important part of Japanese culture today. Picturesque, yet soothing, zen gardens are serene and encourage contemplation, and the enjoyment of them includes the daily ritual of their care. Explore the gardens, rituals and culture and discover why they receive so many visitors every year.
Types of Zen Gardens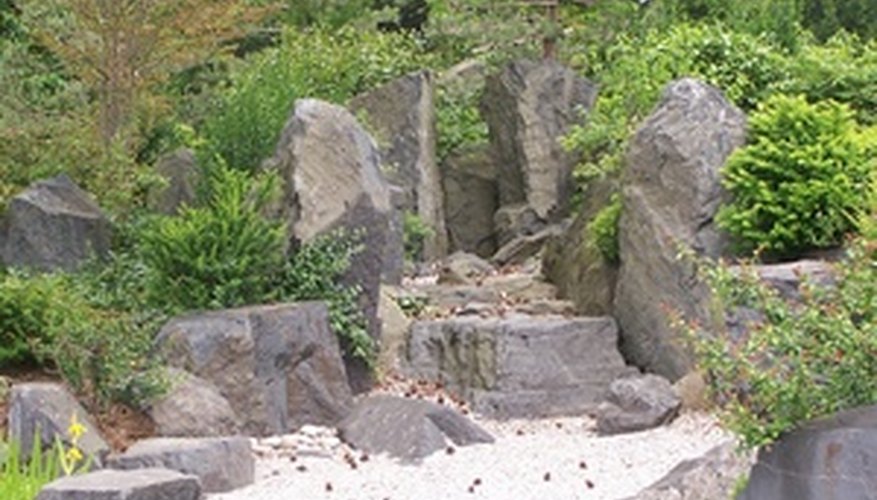 Zen garden elements resemble features of nature. Sand represents water, gravel represents land and stones resemble mountains in the Karesansui style of garden. The sand, raked daily, resembles the ebb and flow of water, and the daily ritual of raking is a sacred time of reflection.
The Chaniwa garden is a tea garden and includes a small building for a tea ceremony. Stone steps lead into the serene garden and a stone basin or fountain is a often-incorporated feature.
The Tsukiyama Garden is many times the size of the other two gardens, and complements one of the other two styles. These gardens include a reflecting pond, soft textures and colors in trees and groundcover, and many paths for contemplative wandering.
History and Significance
The term "Zen" is short for Zen Buddhism, which is either a religion or a philosophy. It is a derivative of the Chinese term "chan." Zen Buddhism came from China to Japan in the 12th century. Some of the original Zen gardens, constructed to memorialize sacred areas, still remain.
Significant to Zen Buddhism is the desire to balance nature with outside distractions, and it is common for the Japanese people to construct gardens symbolic of natural features that they incorporate into their lives and view from their homes.
The Art of Zen Gardens
As much as a place for meditation and peace, Zen gardens are also an artistic expression of its keeper. There are no set rules for constructing a garden of serenity, but certain features have meaning and incorporate only things found in nature.
Zen Gardens in the Western Hemisphere
Interest in Japanese Zen gardens jumped the Pacific many years ago, leading to spectacular gardens in the western world. The United States has numerous gardens open to the public, displaying the natural art and beauty of this garden style.
Anyone can now own a miniature Zen garden that takes up just a few inches of space on the corner of an table or desk. Complete with sand and rake, the owner can contemplate enlightenment any time of day or night.
Misconceptions
According to the Japanese Garden Journal, the western world frequently assumes that Zen gardens are full of religious symbolism, which is untrue. In reality, Japanese people tend Zen gardens for the love of nature and find peace and contentment in tending them.