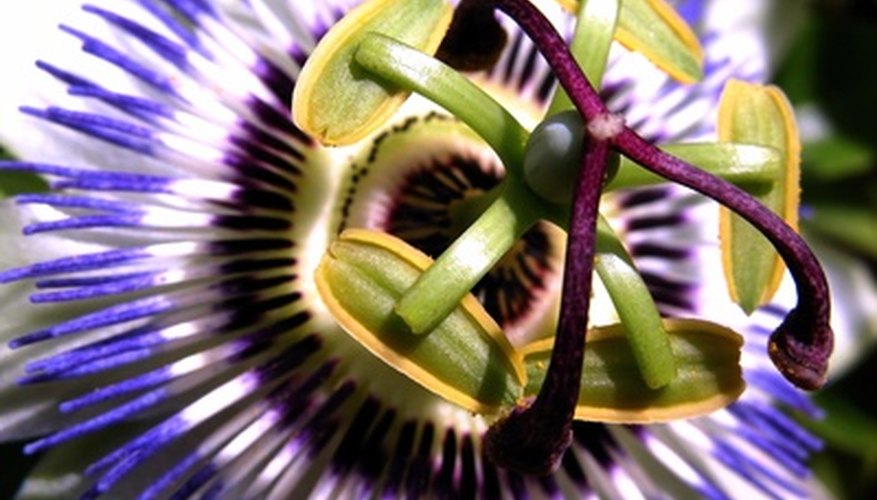 Florida is a huge state with a wide range of temperatures. the state's U.S. Department of Agriculture's plant hardiness zones range from 8a to 10a. While some areas will only sustain flowers in the spring and summer due to cool winters, other areas will easily sustain tropical flowers such as passion fruit or orchids. When choosing and planting flowers in your Florida garden, be sure to consult a professional gardener to make sure you are planting the best varieties for your particular climate and soil type.
Shop wisely for annual flowers for transplant. If purchasing from a nursery, look for annuals that only possess a few buds. Annuals that are covered in buds may have been forced, and will have a much shorter lifespan. Read the plant's labels to verify that it is meant for your hardiness zone and that you will have enough space in your garden for its maximum size.
Plant your flowers by digging a hole twice as wide as their container, but just as deep. Turn the container upside down and squeeze until the plant comes loose. Place the plant into the hole and back-fill the soil so that the entire root system is covered.
Irrigate the new flowers and place a thin layer of either pine needles or shredded bark around the plant's base to aid in moisture retention. Water the flowers whenever their bed dries out to a depth of 1 inch or the plants will wilt.
Fertilize your flowers monthly during their growing season. If your soil is high in plant matter, such as in the pine flat-wood areas, use a 3-1-1 (nitrogen-potassium-phosphorus) fertilizer. If your soil is heavy clay or sand, such as in the coastal uplands, use a 1-1-1 fertilizer.