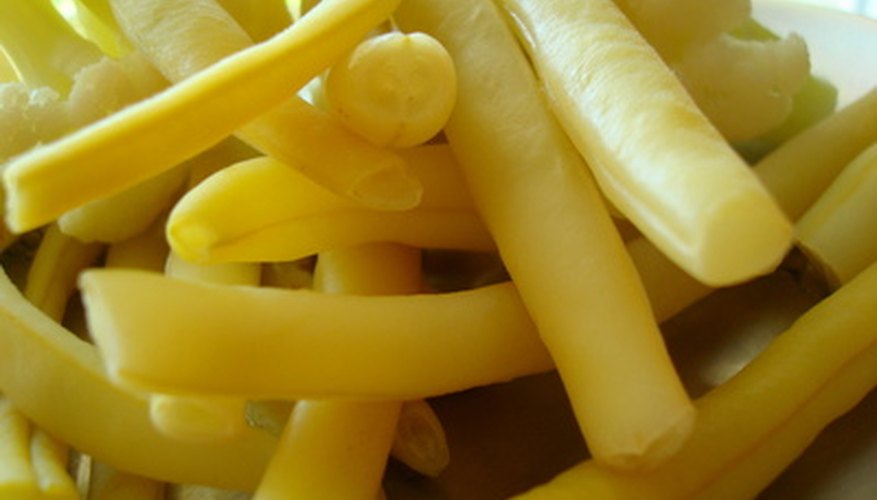 Burpee garden beans represent one of the mainstays of the Burpee company, known the world over for providing over 500 types of vegetable seeds and 600 types of flowers. Among these you can find numerous heirloom beans alongside pole beans, or your favorite dinner bean just waiting for planting. Since the late 1800's the Burpee company provided a one year guarantee for replacement or refund on all its seeds including beans.
History
In 1876, W. Atlee Burpee founded the Burpee company in Philadelphia at the age of 18. While people around the world cultivated beans for eons, Burpee brought the science of seed cultivation to the public and began hiring experts in cultivating new seed varieties. Calvin Keeny created the Burpee Stringless Green Pod in 1898, followed by the Tendergreen in 1925. The Fordhook bush bean came out in 1907 having been purchased by Burpee after its discovery in a field of lima beans.
Types
As of 2010, Burpee offers 48 varieties of garden beans. Starting with green beans you have options like Blue Lake beans that take 58 days to mature, tenderpod bush beans that produce in 50 days, lima beans, Kentucky pole beans, French filet stringless beans, soy beans and Italian beans. For gardeners who like to pair their vegetables and flowers together, Burpee garden beans don't disappoint. You can add a yellow Eureka bean, a Scarlett runner that bears bright red flowers, an Italian rose bean that's predominantly red and full flavored, or the vibrant Purple King to give color to your garden, just to name a few.
Growing Beans
Growing Burpee garden beans isn't difficult. Sow your seeds in spring once there's no danger of frost. You can put them into a traditional bed or container gardens. Baby bean plants push through the soil in about eight days. Just make sure you have suitable structures for pole beans and bush beans, giving them more support. As the beans mature, pick them right away. That encourages more production so you can enjoy fresh beans all season.
Considerations
Gardeners' opinions are split as to whether Burpee bush beans are better than pole beans. The key issue with bush beans is that they require more space than pole beans, but they also produce more and have strong disease resistance. Bush beans grow quickly, produce, and then the gardener can replace the plant with something else or another bean crop.
By comparison pole beans use vertical space. They continue to provide beans throughout the growing season. Some say the pole bean offers more flavor, too.
Diseases
The Burpee company works hard to provide hardy bean seeds, but beans like any other plant have diseases to which they're vulnerable. One fungus, anthracnos, leaves the beans looking mottled with red or black spots. There's also the bean mosaic virus that created deformed pods and curled leaves. Finally, if your Burpee beans have orangish blisters on the underside of the plant leaves, that's leaf rust.