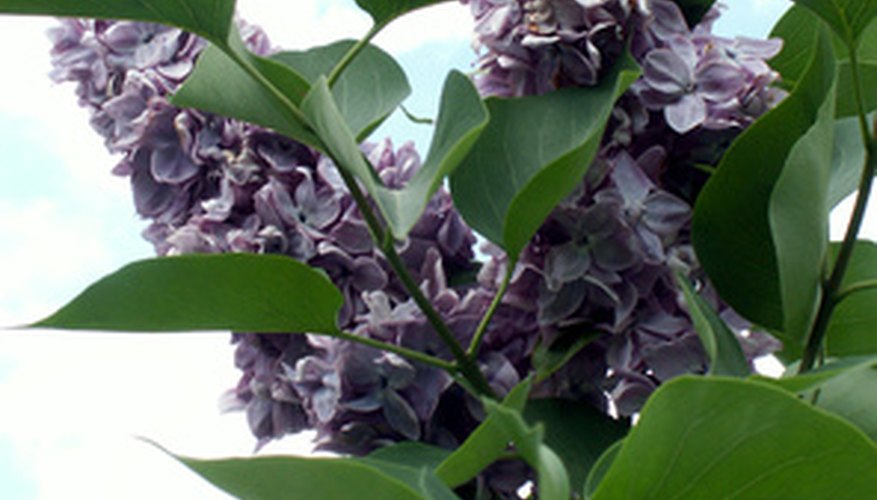 Flowering bushes bring blossom and color into the garden from early spring through late fall. Some shrubs produce showy blooms that can be identified by almost everyone. Hydrangea and lilac are two such bushes. Even these iconic shrubs can be difficult to identify when no flowers are present. Without blooms, a gardener must examine the shape and color of the shrub's leaf, texture of its bark and other interesting characteristics in order to identify an unknown flowering bush.
Clip off a branch of the shrub and take it to a nursery. If you can't find a shrub with identical characteristics at the nursery, ask one of the knowledgeable employees to help you identify the plant.
Consult an online plant database that describes characteristics of shrubs including their leaves and plant sizes and shapes.
Purchase a comprehensive shrub, bush and hedge identification book. Find the plant in question in the book.