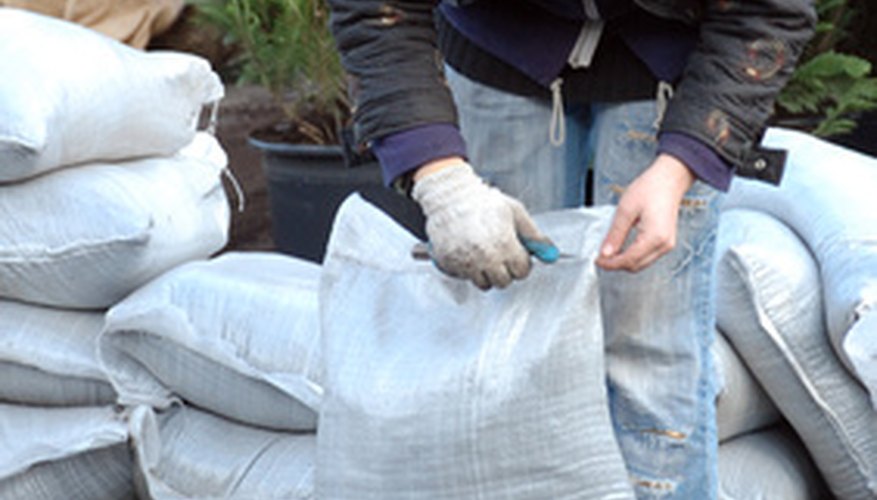 Soil testing in Missouri involves procuring samples of soil and submitting them to a laboratory for testing. This can determine the pH level and nutrient makeup of a gardener's soil, which can help a gardener determine any soil amendments that need to be applied. Gardeners with additional questions or concerns should contact their local cooperative extension office within Missouri.
Process
Gardeners must obtain suitable soil sample containers. According to the Missouri Department of Conservation, these can be obtained directly from county extension offices or dealers that sell fertilizer. Kansas City Community Gardens advises taking about 10 core samples that are each 6 inches deep (or 3 inches on well-established lawns). These should then be mixed together, with all stones and debris removed. Gardeners should submit the sample to their local Missouri cooperative extension office for testing along with a detailed description of any soil treatments, fertilizers or anything else they know about that may have affected the soil's makeup in any way.
Time Frame
Gardeners should try to avoid taking soil samples while soil is moist, such as after recent rainfall. If soil is moist when samples are taken, gardeners should spread the soil out and allow it to dry before submitting the soil samples. Soil samples should be taken every few years or any time a gardener notices a problem with soil. If problems are the cause for a gardener taking soil to be tested, those problems should be noted in detail on any documentation the gardener provides to their Missouri county extension office.
Report
Missouri soil reports contain nine sections. When gardeners submit their soil for testing, the extension office asks if a gardener wants recommendations for growing specific crops. If a gardener indicated specific crops, specific crop recommendations will be listed on the report. Soil analysis and general fertilizer recommendations will be listed on the report, as well as any special notes the extension office has about a gardener's specific soil sample. Gardeners may request recommendations for up to four specific crops. Additional crop recommendations can be made after the fact based on the initial soil sample, should a gardener change her mind.
Considerations
March through May and August through September are Missouri's busiest periods for soil testing. Gardeners wishing to avoid a rush should submit soil samples at other times. Normal wait time is up to 20 days, although during rush periods, delays of up to six weeks have been reported, according to Kansas City Community Gardens. If the land a gardener is testing is more than 40 acres in total on a level area, or five acres on an uneven area, more than one soil sample should be submitted.
Warnings
If a gardener specifically requests a zinc test, that gardener should avoid gathering samples in metal pails, as they frequently contain zinc and could skew the results. Additionally, if a gardener notices that there are two or more distinctly different types of soil in his garden, he should submit two different soil samples from those two different garden areas, rather than mixing the two together.