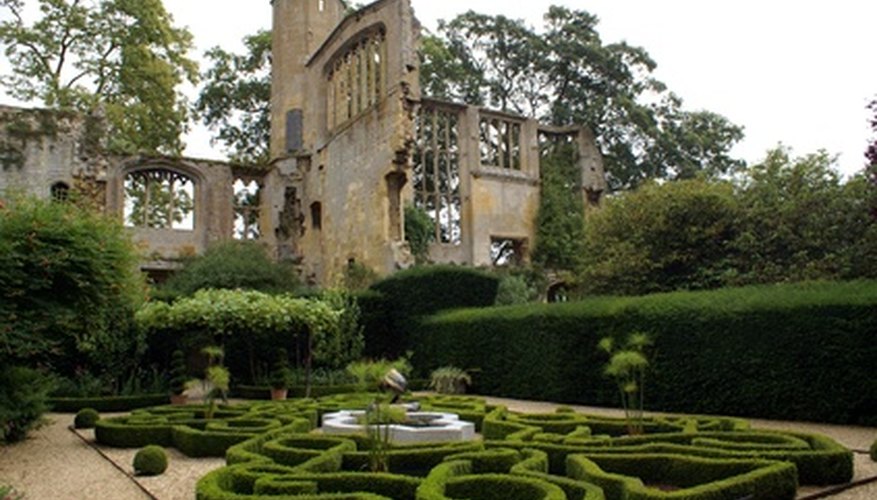 Formal herb gardens have a border that goes around the perimeter and through the beds to separate sections in the garden. A good example of this is an herbal knot garden where the border forms artistic, geometric patterns and herbs are planted inside the border. Even an informal herb garden can benefit from a border. It makes it look neat and clean and defines areas in which herbs are planted. Many plants can be used to create a border, but the best are those that create a dense line when mature. Perennial plants are the best for borders because they do not need to be replaced every year, yet there are some annuals that are inexpensive and make and lovely borders.
Boxwood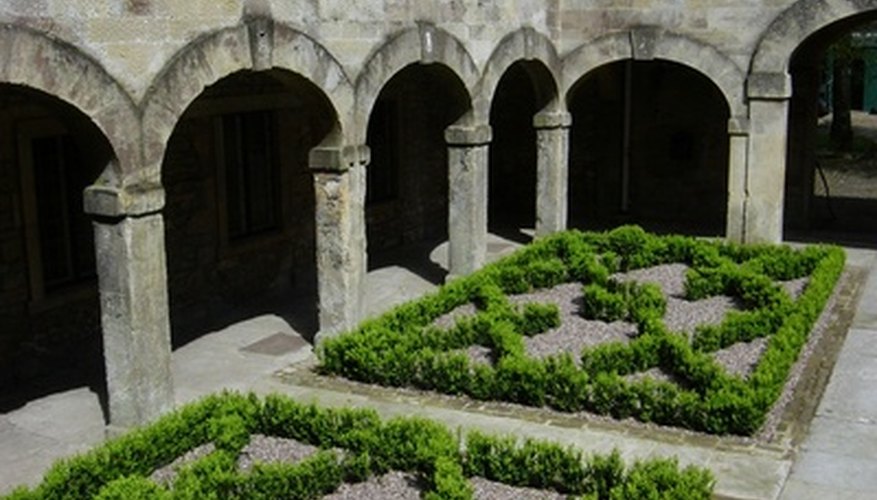 Boxwood is the traditional plant used to create borders in any type of garden. It is certainly the best choice for a knot garden. Boxwood is evergreen, grows densely and can be cut to any size or shape. Boxwood tolerates shade and sun and must be trimmed frequently to keep shape. It will come back every year, but is susceptible to winter burn where sections of the plant will be brown and need to be cut out.
Lavender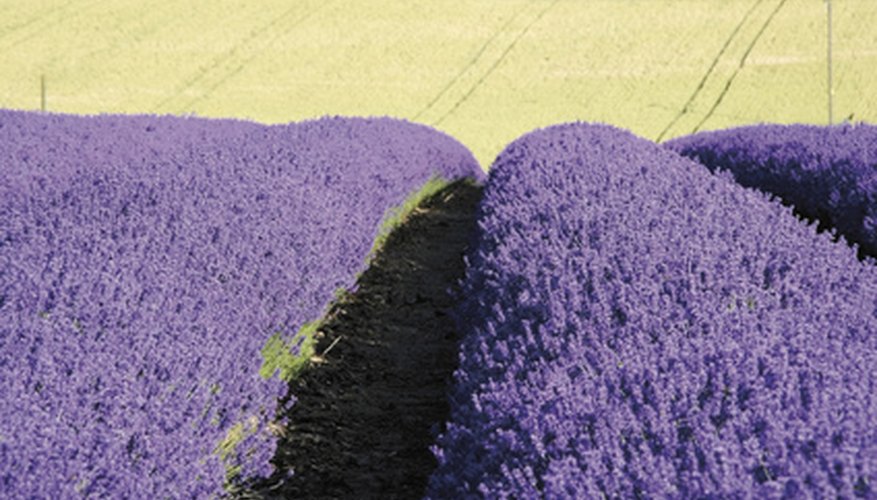 Lavender makes a lovely border for an herb garden and is an herb itself. Most varieties are hardy and come back larger every year. This means you need to clip them back to keep the shape. A lavender plant can live 10 years or more, making it a good choice for a permanent herb garden. Lavender enjoys sunshine, making it suitable for sun loving herbs in the garden. It has green to blue-green foliage and fragrant purple flowers.
Rosemary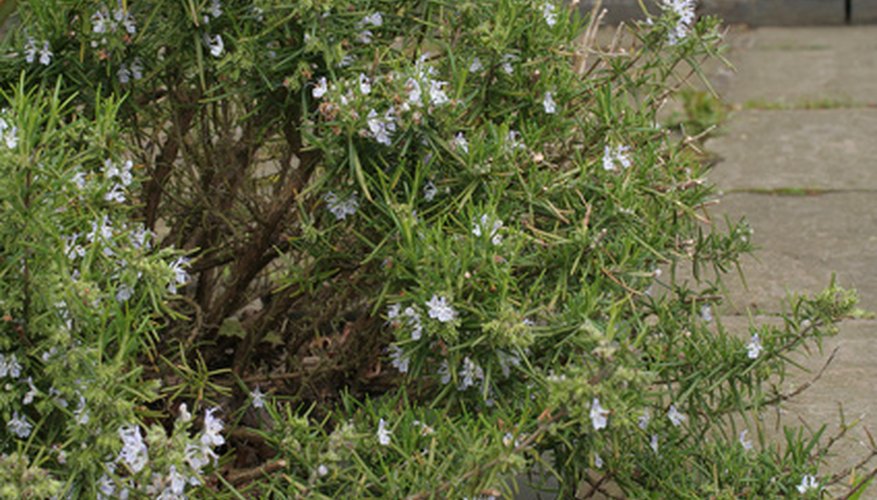 Rosemary is another sun-loving herb suitable as a border plant, but only in warm climates. It is a tender perennial that can withstand a mild winter, but low temperatures will kill the plant if it is not taken inside. Rosemary is too expensive to replace every year and it does not grow well from seed. Rosemary is an evergreen shrub with needle-like leaves. It accepts being grown close together and only grows denser the more it is clipped back to keep shape.
Catmint
Catmint is an English plant in the mint family and should not be confused with catnip. Cats still love it, but not as much. If grown from seed, cats will not disturb it. This plant has traditionally been grown as a hedge in Britain. It looks somewhat like mint and has scalloped, heart-shaped leaves. The leaves and stems have a down with a silvery-gray cast.
French Marigolds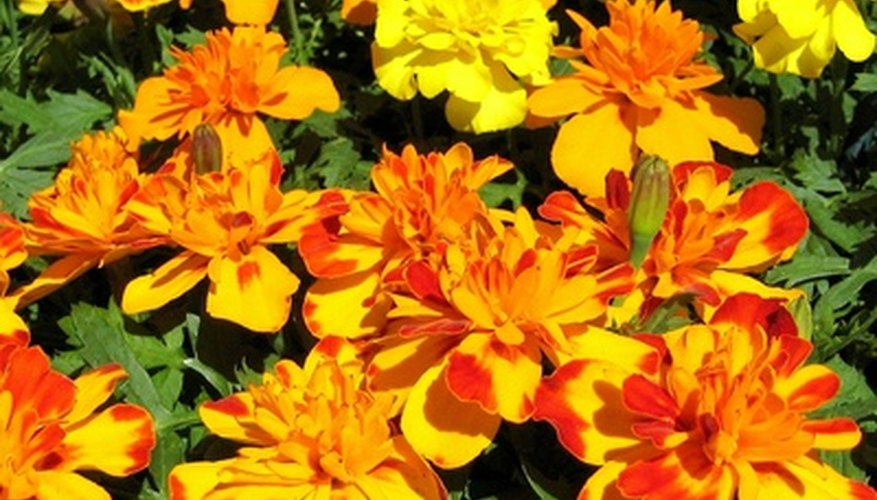 Add color to the herb garden by planting a border of orange, yellow and maroon marigolds. They are an annual flower but, seed can be saved from the previous year and planted the next. Marigolds can be planted close together to make a border and they get along well with herbs. The strong scent keeps pests out of the garden, including rabbits and deer.