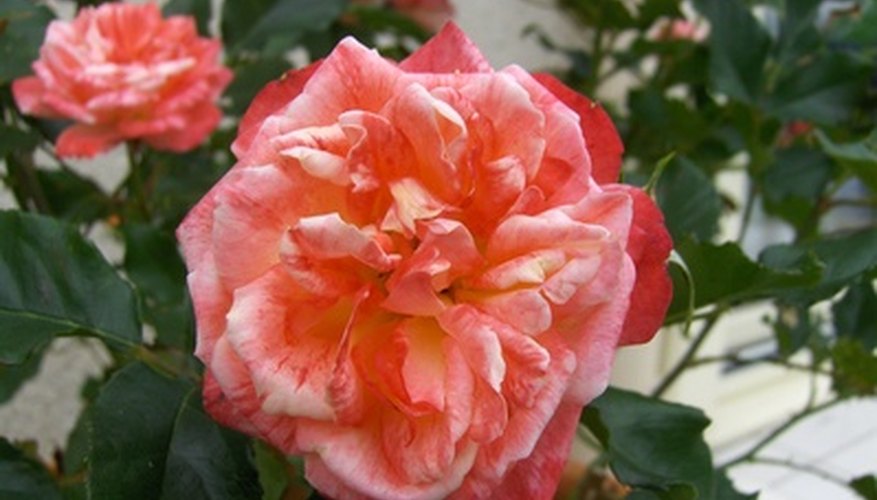 Trimming rose plants in preparation for winter time is an essential step in caring for roses. It helps to ensure a strong, healthy plant that will be able to survive the cold winter conditions and be ready to burst forth with blooms in the spring. A heavy pruning of rose plants is typically done in the spring time, but trimming your roses in late summer to early fall gives them a head start on producing abundant roses in the spring.
Remove all dead roses as soon as they start to fade or die throughout the growing season. Cut off all faded flowers again in late summer or early fall to clean the rose plant up in preparation for winter. Cut the dead flowers directly above an outward facing bud, preferably above a five leaflet.
Cut out all dead, diseased and broken rose canes or branches in late summer or early fall. Cut them clear down to the ground and be sure to remove them from around the rose plant.
Remove all crossing canes and any canes that come straight up out of the center of the rose plant. Opening up the center of the rose plant allows for better air circulation and more sunlight to penetrate. Also, cut back all rose canes that are smaller than the diameter of a pencil.
Trim back the height of the rose plant to finish preparing for the winter. Cut back all healthy canes to about one-third.