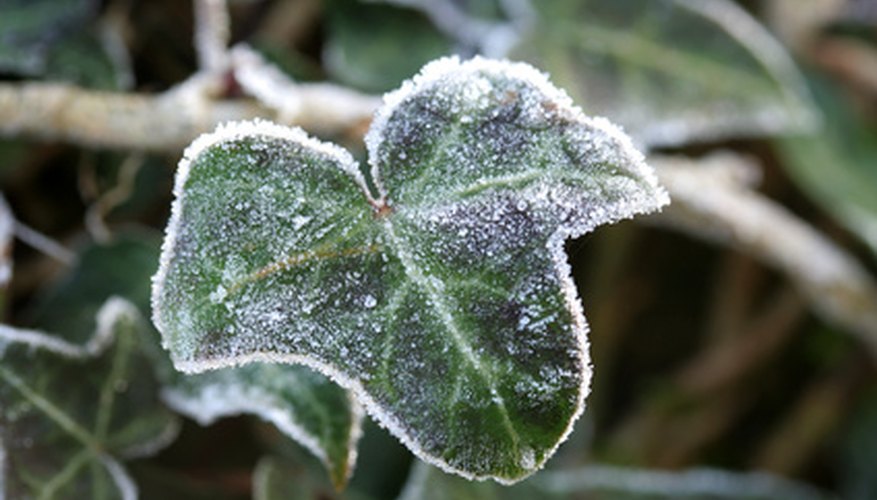 Topiary forms provide a framework for growing ivy and other climbing potted plants. Forms consist of wire in a variety of shapes, from simple open forms to complex three-dimensional forms. While manufactured forms are available, the choices in shapes and sizes are limited. Creating your own forms is inexpensive and allows you total control over the entire look of your topiary plant. Simple shapes require less time and skill to create, but with practice you can create any shape of topiary desired.
Twist the wire into the desired shape of the topiary, such as a heart or circle. Leave a 1-foot length of straight wire protruding from the bottom for inserting into the pot.
Cover the wire frame with 1/2-inch mesh chicken wire and shape it into the three-dimensional shape, if desired. Alternately,lay the chicken wire over an existing object, such as a stuffed animal or a ball, and bend the wire over the object to shape the form. Remove the object from the chicken wire once it is shaped.
Combine one part sand with one part potting soil and fill the pot half full with this mixture. Insert the topiary frame into the potting pot and finish filling the pot with plain potting soil.
Soak sphagnum moss in a bucket of warm water for one hour. Squeeze the extra moisture out of the moss and stuff it into the three-dimensional frame. Stuff the moss first into the smaller areas of the form, packing it tightly, then fill the larger areas.
Wrap fishing line around the form, spacing each pass of the line approximately 1 inch apart. The fishing line helps hold the moss and later the plant roots in place.
Plant the ivy or other plant into the pot, for flat frames, or into the moss on three-dimensional frames. Secure the stems or vines of the plants to the moss with bobby pins or tie the vines to flat frames with cloth plant ties.