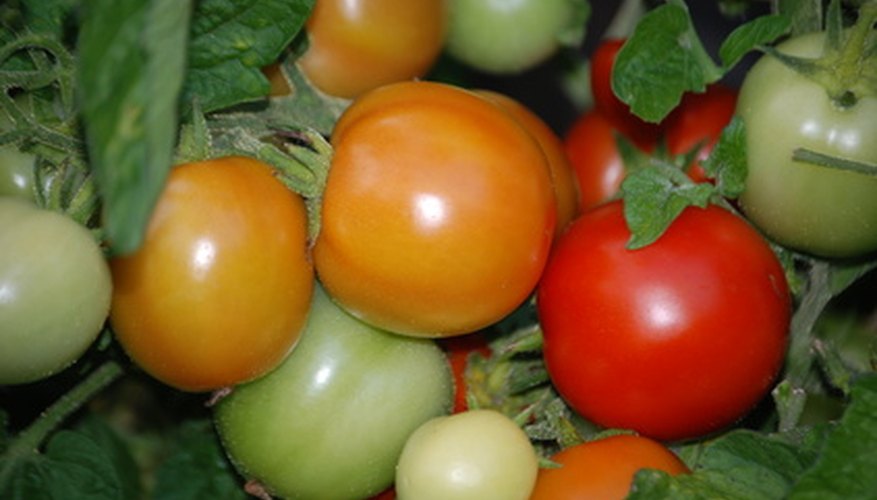 The EarthBox is a patented, self-contained gardening kit. Its innovative feature is a water reservoir incorporated into the container's base, which gives plants a continuous source of water and allows gardeners flexibility in their watering habits. However, the container is only 29 inches long, 13.5 inches deep and 11 inches tall, and the EarthBox company warns against planting more than two tomato plants in each EarthBox. When selecting the two plants, Frank DiPaolo of the EarthBox company points to a 2008 "Organic Gardening" article which lists highly-performing tomatoes for various regions. He also suggests choosing one early-ripening variety and one late-ripening variety to ensure a long harvest. EarthBox kits have variable rates of success, but keeping to the company's recommended tomato varieties increases your chance for a tasty harvest.
Stupice
Stupice is an early tomato, which produces a high yield in a short season. This indeterminate tomato ripens in roughly 55 days, making Stupice a good choice for cool, short summers. However, Cornell University reports excellent flavor and production even when summer temperatures climb. Stupice produces small, bright red, 3-inch tomatoes, round and good for slicing. It shows some disease resistance, but occasionally produces fruit with yellow or green shoulders.
Porter
Great for sunny patios or hot landscapes, Porter tomatoes take the heat and keep producing. This paste tomato has firm flesh and is both sunburn- and crack-resistant--which serve it well in hot weather. The small, 4-ounce fruit is ruby red and ripens in 65 days. Porter produces well, despite heat that may set back other cultivars, and, as an indeterminate tomato, continues to produce until frost.
Celebrity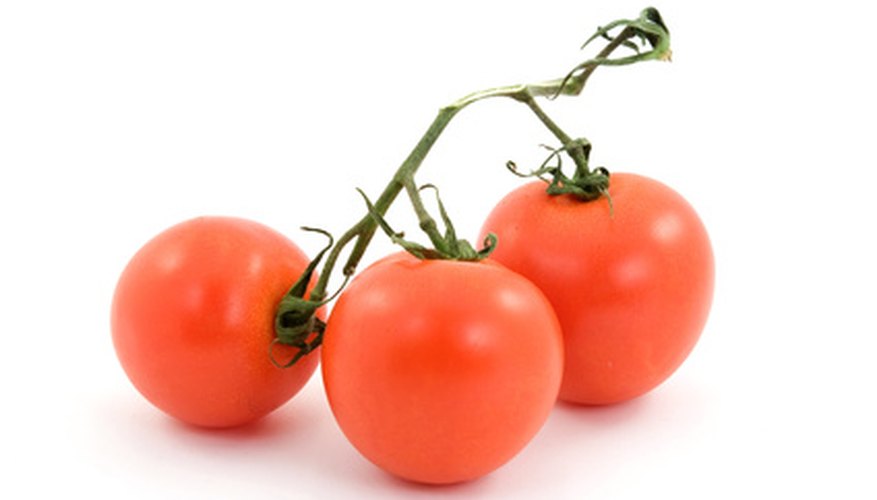 Celebrity is a compact, determinate hybrid plant that produces round, deep pink, picture-perfect tomatoes consistently over various growing conditions. It is disease-resistant and was an All-American Selection. However, the attractive, 7- to 10-ounce tomatoes may vary in flavor, depending on the amount of water and sun available and the quality of the hybrid seed. Celebrity ripens in 75 days.