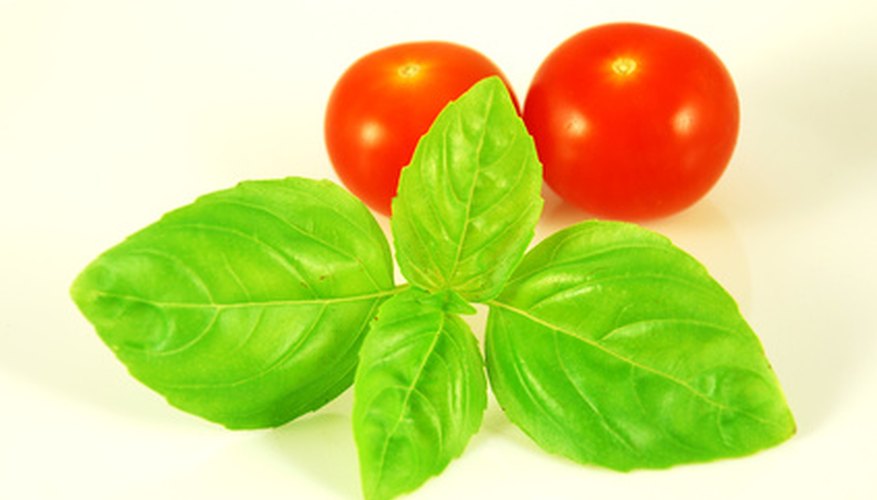 Planting certain herbs, flowers or vegetables near others can enhance the growth of both plants. Some plants have the ability to deter damaging insects or attract beneficial bugs. Herbs and flowers with strong scents can benefit vegetables by growing them nearby. There are even a few flowers that emit toxins that kill damaging pests. Companion planting is an organic way to grow vegetables and prevent bugs that do harm.
Identify companion plants to protect your selected garden plants. To deter cabbage moth, plant rosemary, sage, summer savory, chamomile and thyme. Plant tomatoes near cabbage to deter cabbage worm. Tomato hornworms will be forced away by dill, calendula, basil, French marigolds and petunias. Colorado potato beetle hates tansy, green beans, nasturtiums or French marigolds. Cucumber beetle is foiled by radishes, marigolds and nasturtiums. Radishes keep away squash borer or squash bugs. Mint will also deter these insects from squash. Snails and slugs hate fennel, garlic, rosemary and sage.
Draw a diagram of the garden and label where all vegetables and companion plants will be placed. Locate companion plants no farther than 2 feet from the plant it is protecting. Instead of planting in long rows of the same vegetable, stagger rows to include beneficial companion herbs and flowers.
Plant vegetables seeds and companion plants per package instructions, or plant transplant seedlings.