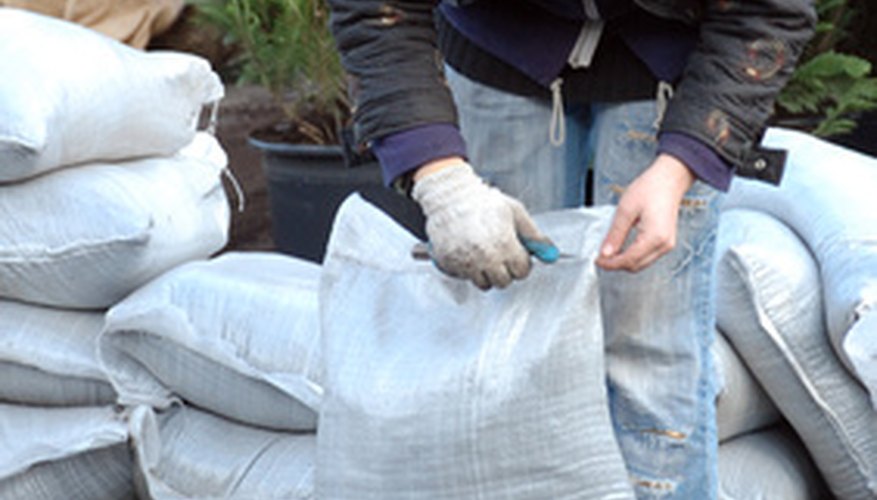 Turn clay soil into a rich, healthy soil by adding organic material to it. The particles in clay soil are small and densely packed, making for poor drainage. Those plants that do manage to take root in clay soil may suffocate from lack of oxygen because the soil retains too much moisture. The plant roots cannot breathe. Adding organic material to alter the particle texture of clay soil turns the soil from compact and unyielding to a loamy texture hospitable to plant growth.
Break up the surface of the garden area, using a pitchfork and shovel. Clay soil is heavy and resistant to digging. Use the pitchfork to break through the surface and then the shovel to dig farther down.
Water the area lightly with spray from the hose in the evening and return in the morning. Continue breaking down the clay soil in this fashion until you have loosened the soil to a depth of 4 to 6 inches.
Add the compost to the garden area, applying the compost to the top of the loosened soil and working it in with a shovel until the compost and soil have been thoroughly mixed.
Smooth the soil surface with a metal rake. Lightly spray the area with water and return the next day. Aerate the soil surface with a soil tiller or pitchfork.
Make a mix of one part sand to two parts perlite. Make enough to spread a 1-inch layer over the garden area.
Add the mix to the soil surface. Use a shovel to dig it into the soil at a depth of approximately 3 inches. Adding the mix at this depth encourages drainage during deep watering.
Smooth the surface with a metal rake and water the area with a light spray. Allow the soil to settle for two to three days, then aerate with a pitchfork and smooth the surface again.
Water the garden area to a depth of 2 to 3 inches and watch for puddles forming on the surface area. These areas may need more compost and sand mix added to ensure proper drainage.
Add a 1-inch layer of organic fertilizer to the soil and dig the fertilizer into the soil at a depth of approximately 1 inch. Allow the garden to rest for three to five days before you begin planting.