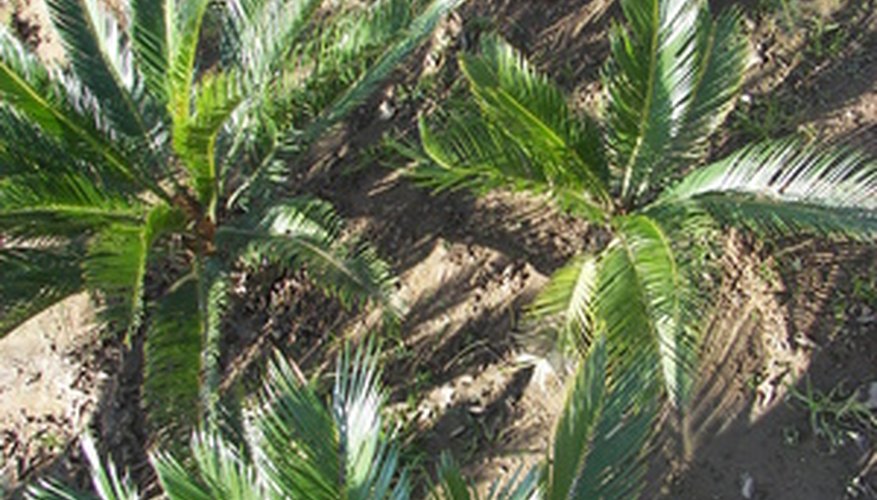 Topsail Island, North Carolina, is a beautiful oceanside destination of many vacationers to the southeast coast. Often, the area's resident homeowners plant gardens only to be met by failure as plants turn spotty, then dry up and die. The culprit here is salt spray--plants on Topsail Island need to be salt tolerant, as do most plants near the ocean.
Yaupon Holly
The source of the southern favorite, yaupon tea, yaupon holly is very tolerant of salt spray. The yaupon holly is a small tree that grows 15 to 20 feet tall and almost as wide, and is tolerant of both dry and moist soils. Plant this tree in full or part sun.
Crepe Myrtle
Another southern favorite, crepe myrtle, is moderately tolerant of salt. Plant the crepe myrtle in landscapes one or two blocks away from the beach in full sun. This versatile plant is available in many colors and sizes. Sea winds help keep crepe myrtle leaves dry, minimizing powdery mildew.
Oleander
Oleander, with its fragrant flowers, grows very well near ocean spray. This shrub grows 6 to 10 feet tall and wide, and can be planted on oceanfront properties where it will appreciate the perfect drainage of sandy soil.
Rugosa Rose
Old-fashioned and shrubby, rugosas can be planted where other roses cannot. Its single, open flowers add color and fragrance to any beachfront property. Growing 3 to 6 feet tall and wide, it can be planted as a specimen or as a hedge. It is easy to care for, and has few cultural problems. Enrich the planting hole with compost to retain moisture and provide natural nourishment. Plant in full sun.
Sago Palm
A palm or two will add tropical flavor to the seaside landscape. Choose King or Emperor sago palm, which grow 4 to 8 feet tall and are very salt tolerant. Versatile sagos can be planted in full sun or part shade in well-drained soil.
Pampas Grass
The king of ornamental grasses, pampas, with its extravagant white or pink flowers, or inflorescences, can be planted in the harshest seaside environments. Give it lots of room to grow in full sun. Pampas grass grows up to 10 feet tall and forms a clump almost as wide. The dwarf variety of pampas grows about half the size as its full-sized cousin.
Agapanthus
Agapanthus, or Lily of the Nile, is an exotic member of the lily family with long blades and blue flowers in loose, star-shaped globes held just above the foliage. Plant agapanthus a block or two from the beach in full sun. Plants grow 2 to 4 feet tall. Peter Pan is a long-flowering, dwarf variety that grows 2 feet tall.
Lavender Cotton
An old-fashioned favorite in the medicinal garden, lavender cotton, or Santolina chamaecyparissus, is very tolerant of salt spray and can be planted beachside. Plant it in full sun along a pathway or on the patio where its spicy lavender fragrance can be readily enjoyed. The lavender cotton grows 1 to 2 feet tall.
Cheddar Pinks
Cheddar pinks, or Dianthus gratianopolitanus, is a low-growing perennial that loves the well-drained soil of Topsail Island. Pinks require perfect drainage and poor soil, so improve the planting hole with no more than one-quarter compost. Sprigs pushed into the soil quickly take root and spread into a mounding clump of grassy, blue-green foliage with star-shaped flowers. The variety Bath's Pink has lavender-pink blooms and a strong clove fragrance.