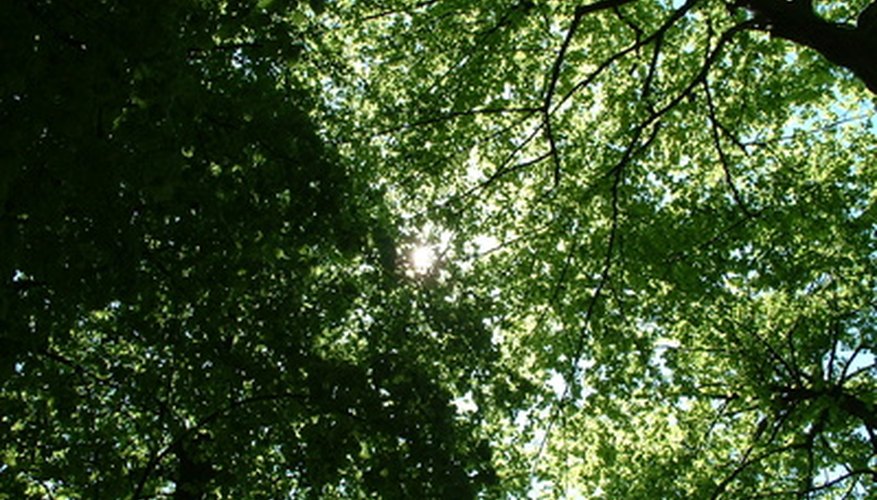 With the price of energy going up and the increased awareness of our carbon footprint, Americans are seeking ways to save energy. Energy efficient landscaping is one way to lower your electric bills in the summer while providing beauty to the environment. Large trees that shade the home in warm weather reduce the need for air conditioning, one of summer's largest expenses. When choosing shade trees, look for strong trees that can withstand storms. Choose trees that are disease and pest resistant, that have maintenance requirements that fit your schedule and trees that are adaptable to your soil type and drainage. If you can plant only one tree, choose one for the southwest corner of the house, according to horticulturists with the University of Missouri Extension. Plant large trees 20 feet away from the home, while medium trees can be placed 15 feet away.
Choose trees with single trunks, strong branches and wide crowns to plant to the south, southeast and southwest. Place the trees close enough to the home so that, at maturity, some of the branches will shade the roof. These trees will provide summer cooling.
Place a tree or shrub over the outside air conditioning unit. Allow 3 feet of clearance on all sides of the unit for air flow.
Plant smaller trees with lower limbs to the northwest and northeast of the house. These will provide early morning and late afternoon shade.