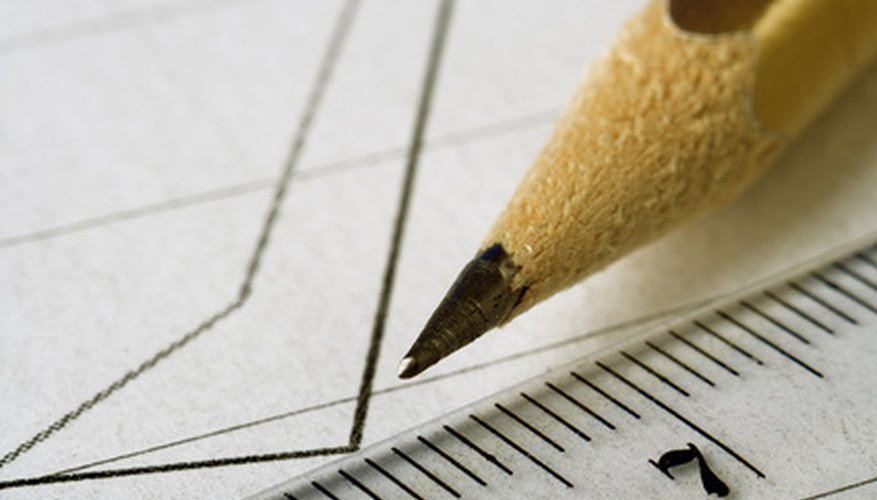 Create a flower garden in a corner of your lawn or patio and enjoy the brightly colored annuals, biennials and perennials. Design the plan beforehand to save time and money. Although designing in itself is a time-consuming task, taking the project in your own hands as opposed to hiring a contractor or professional landscaping service reduces costs and allows you to personalize the area to suit your needs. Be creative and play around with different ideas until you are satisfied.
Step outside and select an appropriate spot for the flower garden. Keep the available space in mind, the purpose you want it to serve and the appropriate scale. Consider whether you want to create a large garden to host parties, or a small, personal one that is more or less a hobby. Decide the location for the entrance so you can add it to the plan. Make sure the soil is well-drained and the area receives up to six hours of sunlight daily.
Sketch a design using graph paper and colored pencils. Use one square to represent a foot of land. Make a "Key" in the corner of the graph that details what every color used stands for.
Mark a square, rectangular or circular boundary for the flower garden with a colored pencil, keeping the available space in mind. Determine whether you prefer a natural boundary wall made from evergreen shrubs, or bricks or fencing, and use a green, brown or yellow pencil respectively. Include the color in the Key.
Plan the garden within the boundary walls after demarcating them. Incorporate any existing structures such as trees, paths or furniture, and work around these. With a different colored pencil, add the location of flower beds, their shapes and sizes. For a formal garden, space identical-shaped beds equally apart, or plan angular shaped beds randomly apart for a more informal and whimsical garden. Decide whether you want to install landscaping edging or natural boxwood around each flower bed, and include the color in the key so you know what it stands for.
Use another colored pencil to mark locations for additional features such as planters and trellises if you want to incorporate any in the garden.
Design a focal point in the flower garden plan, such as a large circular bed filled with colored flowers, or a waterfall or fountain surrounded by flowers. Draw a path leading from the entrance of the garden and flower beds to the focal point. Decide whether you want the path made out of pebbles, grass or landscape tiles, and draw it using a grey, green or brown colored pencil respectively.
Add details to the flower garden if the space allows for it, such as a couple of benches, bird bath or statues to increase interest and pleasure. Include the color used in the key.