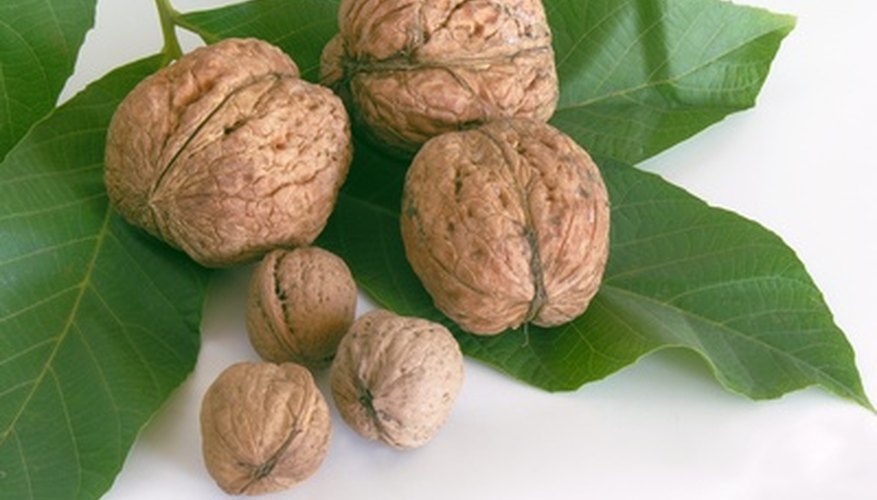 Black walnut trees produce nutritious nuts and furnish shade. The tree is native to Indiana. Trees grow easily in many climate zones. However, a substance known as juglone is contained in all parts of this tree. Some plants are sensitive to it and can wilt, develop yellow leaves and die when they have contact with it. Some vegetables can withstand the effects of this substance.
Beans
The Purdue University Department of Horticulture reports that Lima beans and snap beans tolerate the Juglone that exists near black walnut trees. These vegetables require full sun in order to grow to a robust size and produce the maximum number of beans, so planting them immediately under a large black walnut tree will not provide them with the light they need. Plant your beans in an area near the tree where full sun exists for eight or more hours each day.
Beets
Beets tolerate the juglone that black walnut tree roots contain. If you remove a black walnut tree, Purdue University states that the juglone remains in the soil for some time afterward, but this should not adversely affect your beets from growing into large, healthy vegetables. Beets also need plenty of sun, so they will not perform well in the shade of any type of tree, whether it's a black walnut or other type of tree.
Carrots
Carrots are a root crop that withstands juglone in the soil, according to Purdue University. They need sufficient sun and a light, sandy soil in order to develop large healthy roots, so planting your carrots in the shade of a black walnut tree will result in leggy, unhealthy plants, regardless of juglone or any other substance contained in their growing environment.
Squash
Purdue University reports that all types of squash are tolerant of juglone. Squash such as zucchini and crookneck need full sun all day in order to form flowers and vegetables. If you plant them directly under your black walnut where they are shaded much of the day, they will not perform well.
Onions
Onions are a root crop that grows successfully near a black walnut tree where juglone is present. They do require full sun, so if your onions do not grow well, it could mean that they aren't receiving adequate light, and not the black walnut's juglone.