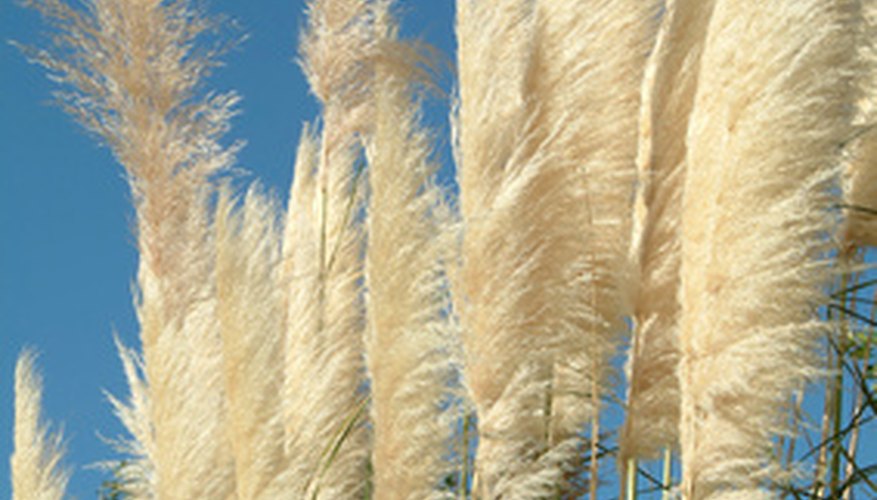 Ornamental grasses are a great accent to most landscapes. The can be used as section dividers or for erosion control, and they provide movement to a garden on a windy day. In time, however, most grasses can start to become too large and the center will suffer and possibly die. To keep this from happening, ornamental grasses should be divided about every four to five years. Divide ornamental grasses on a cool, cloudy day and when light rain is in the forecast.
Decide when to divide your ornamental grass. If your grass grows rapidly during the fall and winter and blooms in the spring or summer, it is a cool-season grass and should be divided in the fall before new growth begins. If your ornamental grass grows rapidly during the spring and summer and blooms in the late spring or fall, you should divide it in the spring.
Dig up your ornamental grass about 4 to 6 inches away from the outer edge. Dig under the root ball with a shovel or spade on all sides. Carefully push down on the handle to lift the grass out of the soil. This is easiest a day or two after a rain or watering when the soil is still slightly moist. Extremely dry soil is difficult to penetrate and extremely wet soil is heavy and makes lifting the roots out of the ground more tedious.
Wash the soil with a hose to better see the roots. Split the outer edges of the plant and keep the middle of the plant intact. With most grasses, you can separate sections of plants off with a garden fork. For other, thicker roots, you'll have to split the clumps will an ax or saw. Each section should have healthy grass growing from the roots.
Re-plant the grass as soon as possible. Each clump will become even more stressed and may die, unless you plant it right away. Plant at the same depth at which they were previously growing. A spot that gets a similar amount of sunlight and moisture is also recommended.