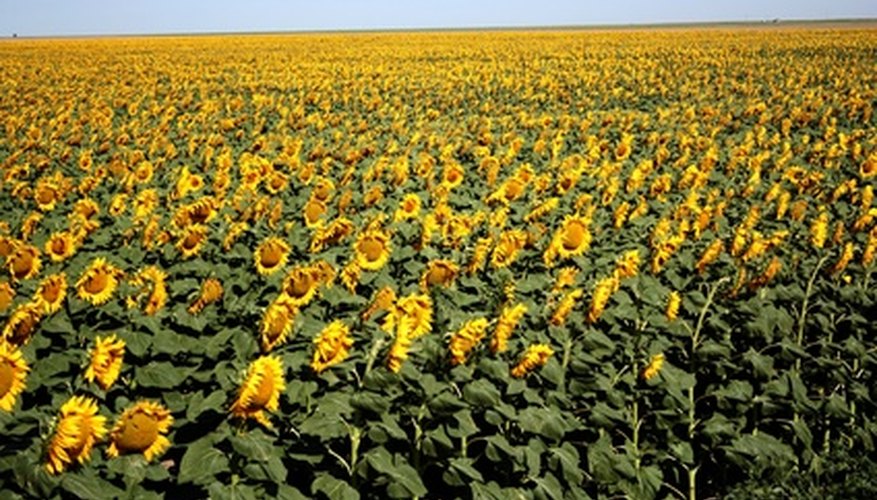 Sunflowers are easy to grow and require very little care, which is why gardeners with a large space to fill often choose to plant an abundance of these cheerful flowers. While sunflowers require next to no attention in order to thrive, they are prone to weed problems. During the time it takes the flowers to emerge and grow to a sufficient size, weeds can invade, stealing vital nutrients and blocking sun from the developing plants. It is important to treat the sunflower field before planting and after the seeds have sprouted in order to effectively control weed growth.
Treat the soil with a pre-emergent herbicide, which means one used before the plants sprout, that is safe for use around sunflowers. Approved types include Prowl and Dual herbicides.
Till between the rows of sunflowers one week after planting. Till again periodically while the sunflowers are still too small to smother out the weeds themselves.
Spray around the plants with a post-emergent herbicide approved for use with sunflowers, such as Beyond or Select.
Use a garden hoe to destroy any weeds that develop after the sunflowers are well established.