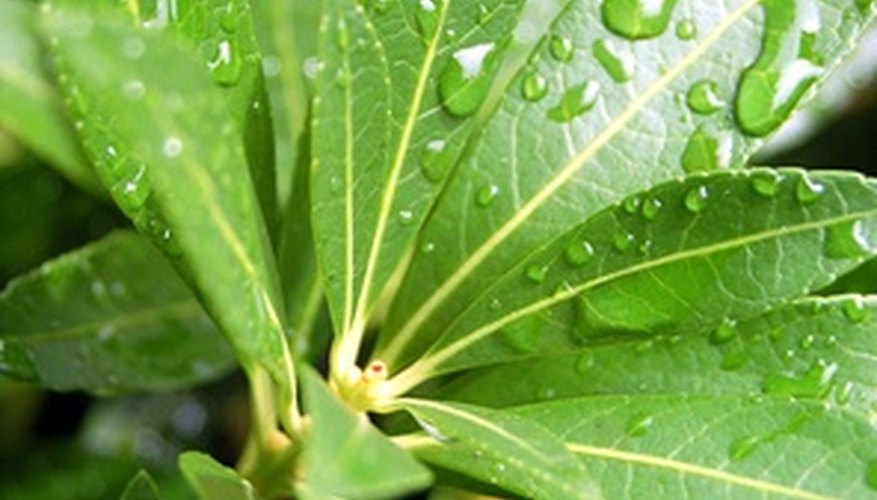 Houseplants beautify your home and bring the natural world indoors year-round. Keeping houseplants healthy, though, requires special care since all their needs are met artificially. Houseplants are prone to problems stemming from improper lighting and watering, as well as insect and disease infestations. Provide good conditions for your houseplants to minimize problems and try homemade remedies to treat pests and improve your plants' health.
Good Growing Conditions for Houseplants
Provide adequate light for your houseplants. Signs of too much light include yellow and wilting leaves. Signs of inadequate light include slow growth, light color and no blooms. Try moving your plants to another location in the home if they show signs of improper light amounts.
Water houseplants to keep the soil evenly moist, but not soggy. Run a humidifier and group plants together to increase the humidity.
Wash the leaves of houseplants occasionally to remove dust and pollution. Rub plants' leaves with a damp sponge or set them in the shower. Not only will plants look better, their growth will be invigorated.
Prune plants to keep them from becoming leggy by pinching back stems at an outward facing node or bud (point where two stems begin new growth).
Remove dead or yellowed leaves to prevent the spread of disease and keep plants looking their best.
Home Remedies for Insects
Wash houseplants in the kitchen sink to remove aphids and spider mites.
Mix 1 cup rubbing alcohol with 1 quart water in a spray bottle.
Spray houseplant leaves infected with aphids, mealy bugs or scale insects.
Homemade Fertilizer for Houseplants
Wrap 1 cup compost in a square of cheesecloth and tie securely. Soak the compost overnight in 1 gallon warm water.
Remove the compost and strain the water. Pour the "compost tea" into a spray bottle.
Spray the compost tea on houseplants and soil every two weeks for a high quality fertilizer.