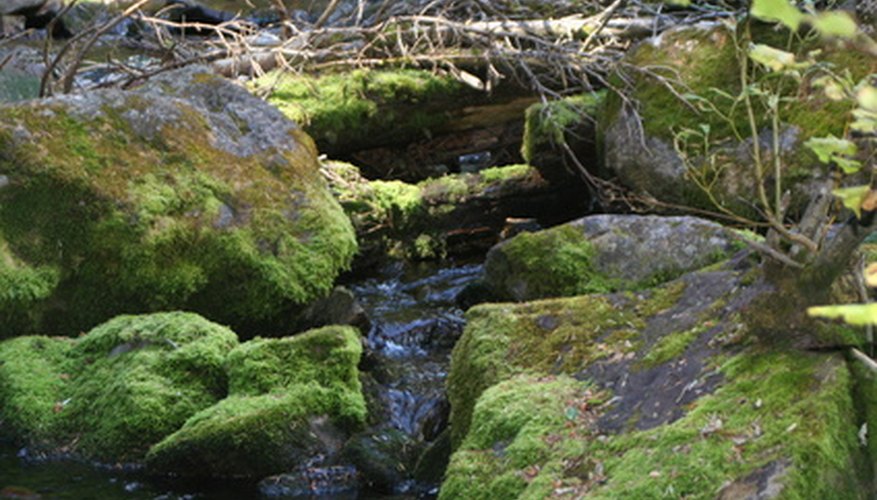 Collecting live moss is a common project for gardeners and craftspeople. Moss can be used in gardens, potted flower arrangements and many crafts, such as cut flower arrangements. In order for moss to maintain its deep green color once collected from its growing sight, it must not be exposed to a lot of air and sunshine, which would quickly dry and kill it. By using a moss bag, you can collect moss successfully without drying it out.
Cut a piece of cotton fabric into a rectangle that when folded end-to-end is the moss bag size you want.
Lay the cotton fabric rectangle onto a black trash bag.
Cut the trash bag to the same size and shape as the cotton fabric. Use sharp scissors.
Attach the cotton fabric and plastic bag rectangles. Place them back-to-back, and then use a sharp sewing needle and thread to sew around the perimeter of the rectangles. Sew both sides, and leave open what will become the moss bag's top.
Flip the moss bag inside out. This will place the plastic lining inside the bag.
Prevent the bag from fraying. Do this by folding down the edges of the moss bag's opening and sewing around the opening.