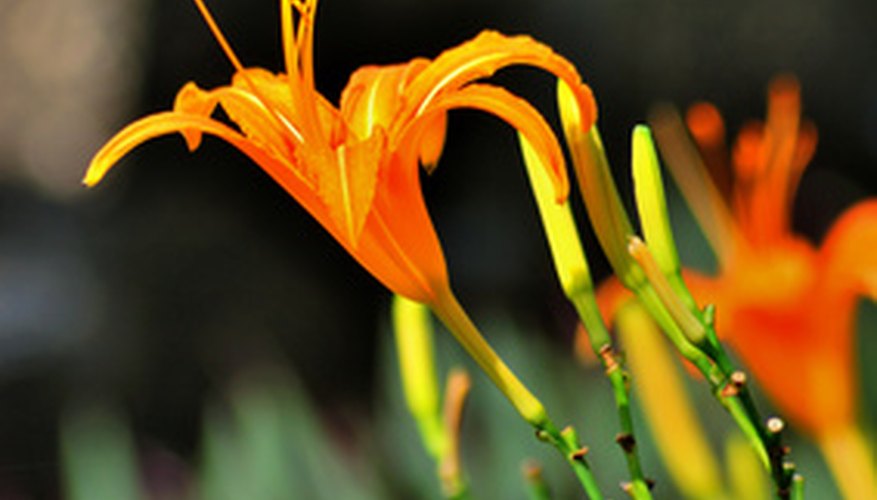 The genus Lilium refers to true lilies. Other plants such as the calla lily, toad lily or daylily, are mistakenly called lilies, but they are not true lilies. A true lily develops from a bulb, which stores its complete life cycle in this underground structure. Two types of true lilies include Asiatic lilies and Oriental lilies. Although both have many similarities, they are quite different from one another.
Asiatic Lily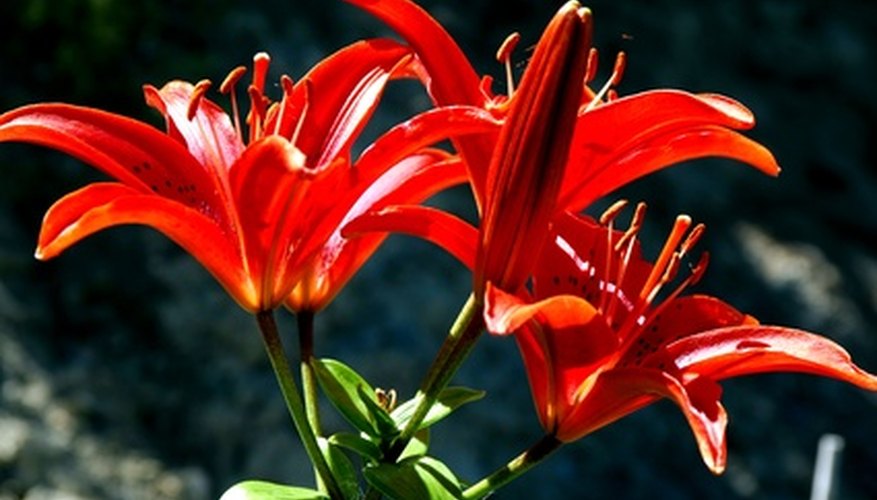 Asiatic lilies or Lilium Asiatic hybrids have been around since ancient Egypt. They have lasted so long because they are exceptionally hardy. They are United States Department of Agriculture (USDA) hardy in zones 3 to 10. They bloom in May to early June in a huge variety of colors. The flowers are 4 to 6 inches wide and most varieties face upward. They are 2 to 6 feet tall depending on cultivar and the tops prefer to receive full or part sun while the stems prefer shade from other plants. Asiatic lilies do well in fertile, rich, well drained soil.
Oriental Lily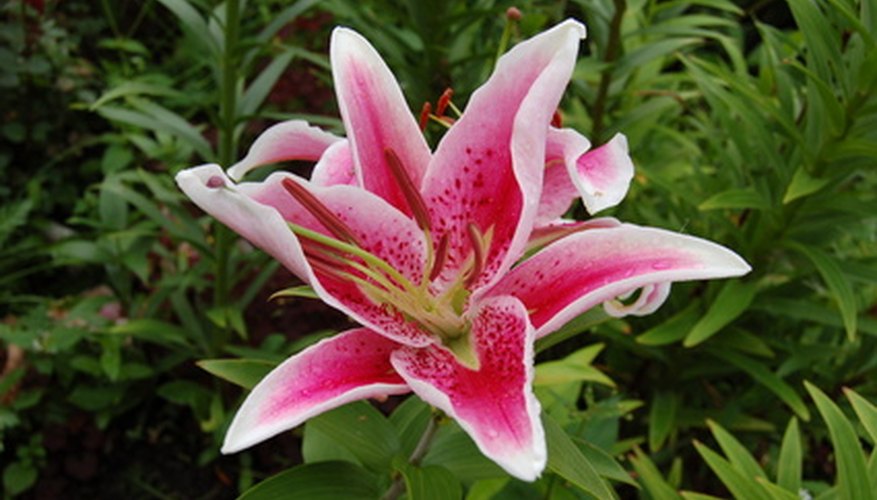 The Oriental lily or Lilium Oriental hybrids are USDA hardy in zones 5 to 8. They can grow from 2 to 7 feet tall. These lilies have scented blooms that are mostly in white and shades of pink or red. Some have black spots or ruffles on the edges of the petals. The flower size varies from 6 inches to 1 foot in diameter. These lilies bloom later, in August. The most common species is the Stargazer lily.
Differences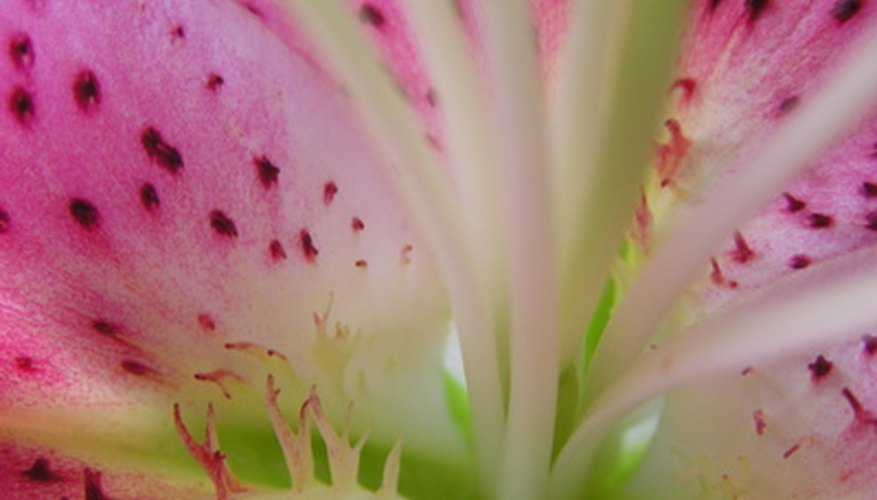 People tend to confuse the Asiatic Lily with the Oriental Lily. However, there are many differences that separate the two types of lilies. The Oriental lily is taller, and does not require as much sun as the Asiatic. The Oriental lilies actually do better when protected from the hot afternoon sun and wind. Although both are beautiful to look at, the Oriental Lily has a sweet fragrance that the Asiatic lily does not posses. The bloom size of the Oriental Lily is larger, and they start to bloom as the Asiatic Lilies begin to wither. Asiatic lily bulbs can be stored in cool places for forcing the bulbs virtually year round. Oriental lily bulbs cannot be stored as long and therefore are not as available during the winter months.
General Care
All lilies prefer organic, well drained soil. They will not put up with soil that is too wet. Most lilies prefer full sun to light shade and mulching is recommended to keep the soil moist and cool. If any fertilizer is needed it should be used in the spring, just as the stalks start to emerge. The bulbs should be divided after three to five years to help keep the plants healthy and vigorous.
Uses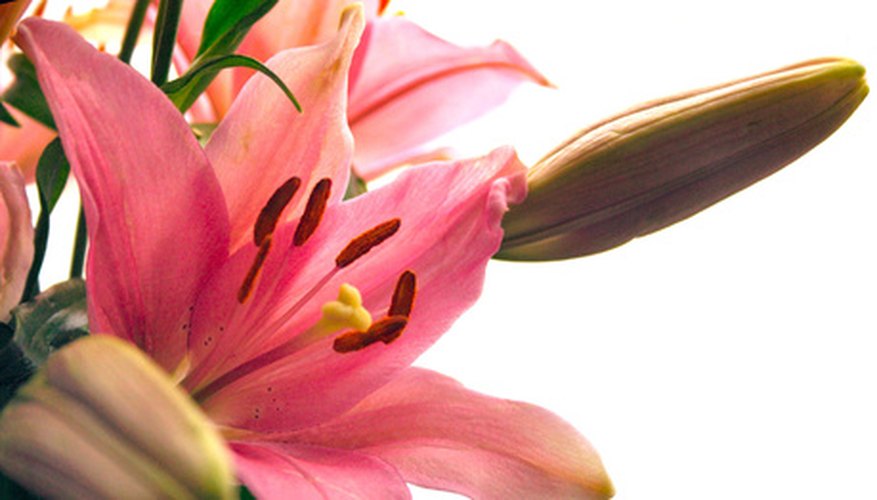 Both types of lilies are excellent additions to landscapes and gardens and mix well together. Asiatic lilies can be planted in groups of three of four in the mid-ground of border gardens and meadow gardens. Oriental lilies can also be planted in similar arrangements but at the back of borders due to their taller height. They can also be planted in containers for decks and patios. Lilies make excellent cut flowers with a long vase life.