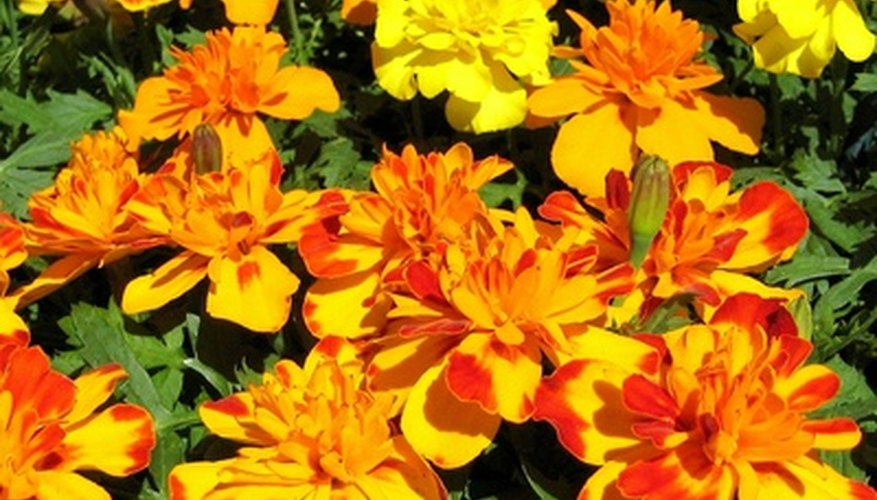 Every gardener dreams of a plant that has everlasting flowers. Unfortunately, there isn't such a plant. However, there are plants that have blossoms that last a long time, some for many months. Several annual plants grow blooms that have a high longevity rate. Some of these annual plants will keep producing flowers all the way up until the winter months.
Zinnias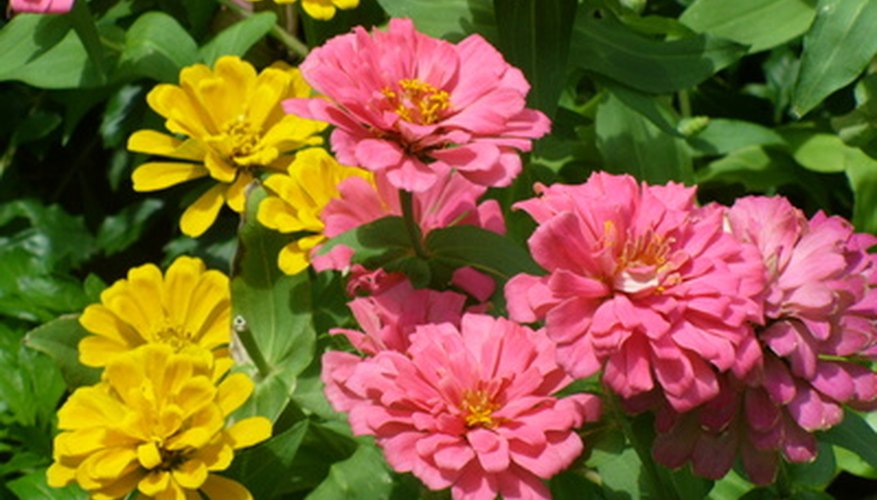 Zinnias grow flowers starting in midsummer and last until the first frost. This plant blooms in a stunning array of colors in oranges, pinks, reds, yellows, white, purples and some are even multicolored. The zinnia is an annual plant with green, pointed leaves and has flowers that are either dome shaped or single-layered petals. This flower grows in gardens as a bedding plant and ranges in size from 6 inches 3 feet in height. The zinnia needs watering twice weekly and full sun.
Impatiens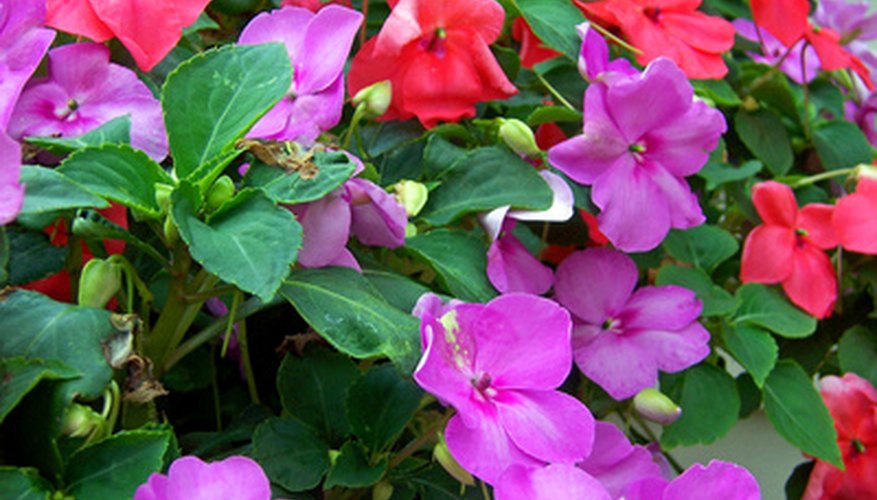 Impatiens are hardy annual plants that bloom all year long. These plants grow flowers that are multilayered, single or double, depending upon the species. Impatiens flood a garden with colors varying from pink to purple and from white to red and orange. Used impatiens as ground cover or even as a houseplant. This plant is low maintenance and has a rapid growth pattern.
Cosmos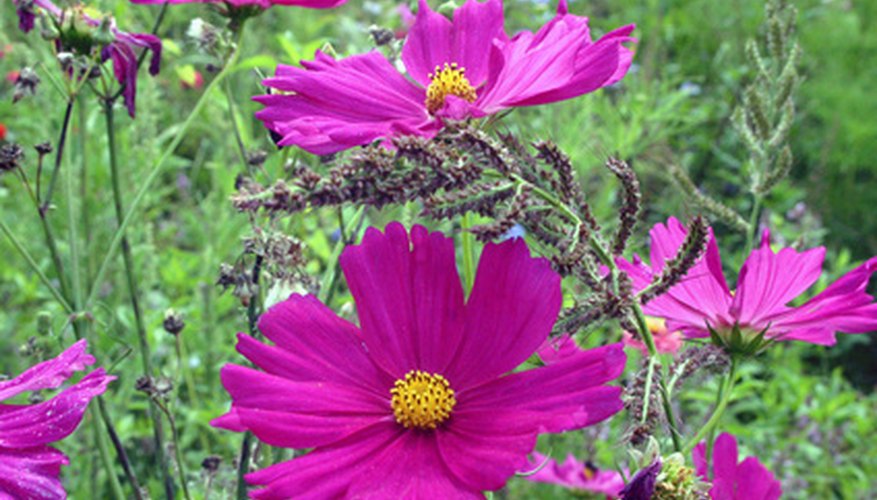 Cosmos are heavy blossoming annual plants, although, some varieties are perennials. They have long-lasting flowers that sprout twice a year, but die out when the weather becomes cold. Cosmos come in single-layer and double-layer flowering species and are colored with bright yellows, reds, oranges, pinks and white petals. The plant grows to 3 to 6 feet tall and needs water only once a week. These flowers are drought tolerant. There is a cosmos called the chocolate cosmos (Cosmos Atrosanguinea) that has a heavenly fragrance of vanilla mixed with chocolate.
Wax Begonia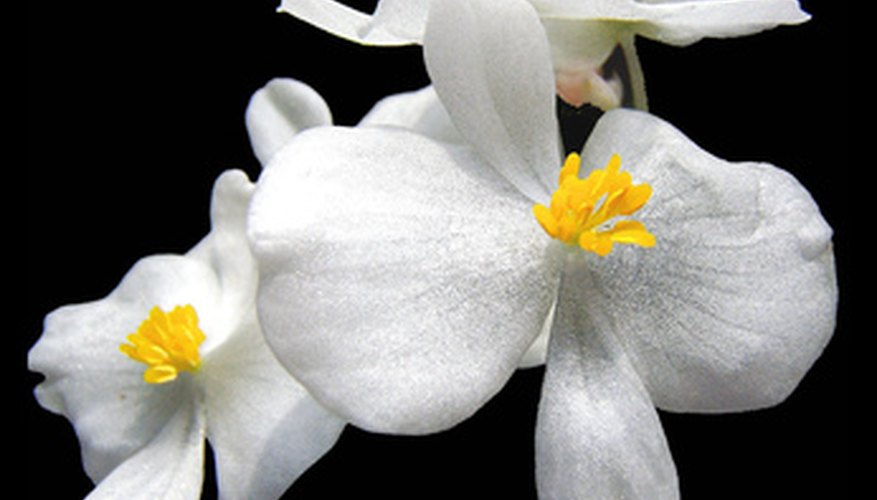 The wax begonia (Begonia x semperflorens-cultorum) is a small-to-medium annual plant that flowers starting in June and ends with the first frost. The plant is 6 to 15 inches tall and has a width equal to its height. Wax begonias burst into bloom with an array of colors ranging from pink to white and reds to yellows. The flowers have stamens or pistils and are surrounded by succulent glossy green, burgundy red, bronze or dark brown oval leaves that are shaped like blades. This plant withstands full sun if watered regularly.
Scarlet Sage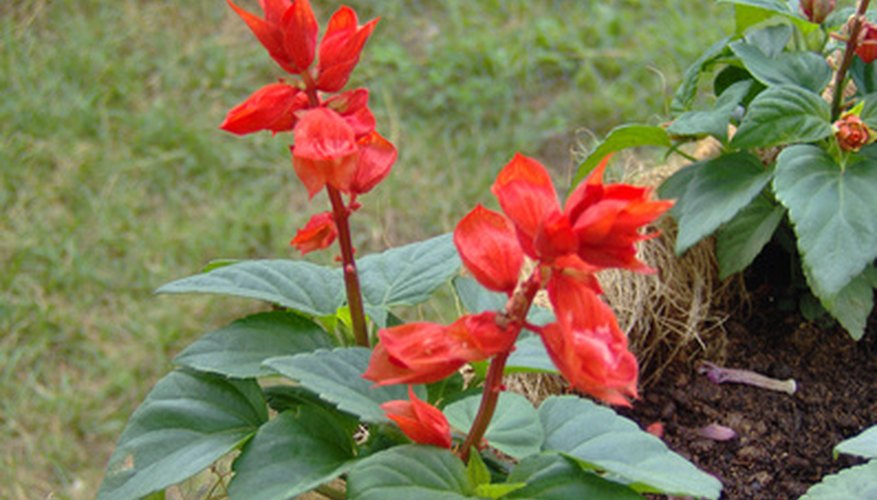 Scarlet sage (Salvia coccinea) is both an annual and perennial plant. This plant starts flourishing in early summer and continues until the first frost. Very common in the Southern regions of the United States this plant is used along roadsides and in gardens as a boarder or bedding plant. The scarlet sage explodes with flashy bright red flowers that are around an inch long and hang in an arch from an upright stem. The leaves of the plant are shaped like a triangle upon square stems. The scarlet sage plant needs full sun and once a week watering.