Succulent plants are plants with thick, fleshy leaves and stems designed to hold water for a long period of time. Popular as both houseplants and outdoor plants-- especially in warm year-round climates, succulents are easy-to-grow and a great choice for hard-to-grow places in your landscape. Drought-resistant and heat-tolerant, succulents work well in xeriscapes, a garden design philosophy that is gaining popularity for its lack of irrigation. Succulents come in many shapes and sizes, flowering and non-flowering, so finding one for your needs should not be difficult.
Sedums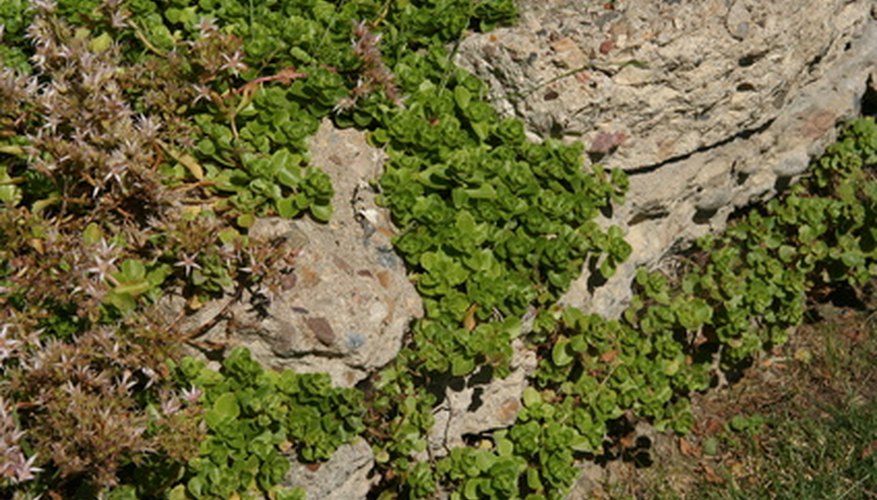 Plants in the Sedum genus are among the most popular succulents. From the popular Autumn Joy stonecrop with its bright autumn blooms to Goldenmoss, a small blooming ground cover, Sedum varieties are quickly popularity with gardeners. If you are interested in adding texture with a hardy plant that's easy-to-maintain in almost any growing zone, look no further than the Sedum genus. Visit your local cooperative extension office or full-service garden center for Sedum plants that are appropriate for your particular growing zone.
Container Plants
Many succulents are best used as houseplants and container plants. Moved outdoors to a sunny porch in the summer months, succulent houseplants can provide your landscape with a tropical look. Popular succulent houseplants include Kalanchoe varieties, Aeonium varieties with their colorful tops that look like flowers and non-flowering plants such as aloe. The annual Portulaca (moss rose) is another favorite container plant.
Sempervivums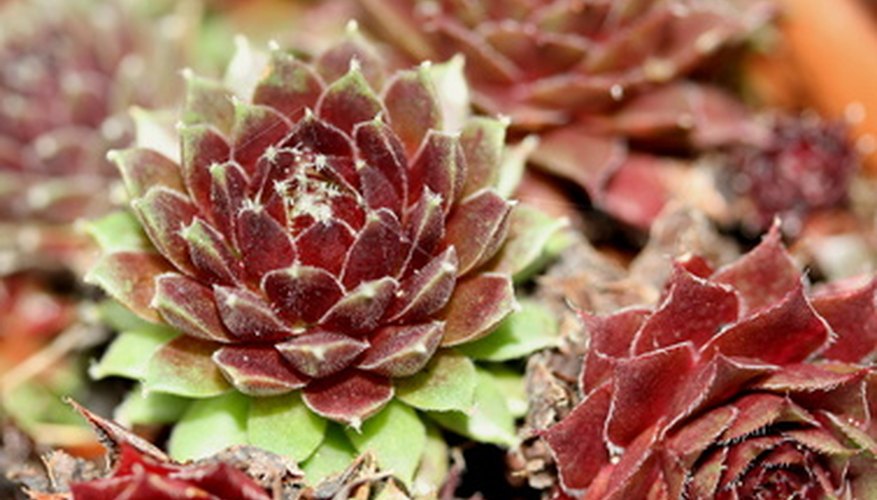 Popularly known as hens and chicks, Sempervivum genus plants cover a variety of rosette-shaped, low-growing ground cover that work well in both containers and landscapes. Hens and chicks are available in a number of shapes, colors and sizes, and are one of the easiest plants to grow. Thanks to the popularity of low-maintenance garden ideas such as xeriscaping, hens and chicks have regained a resurgence in popularity among home gardeners. Visit your local cooperative extension office or full-service garden center for hens and chicks varieties suited for your particular growing zone.