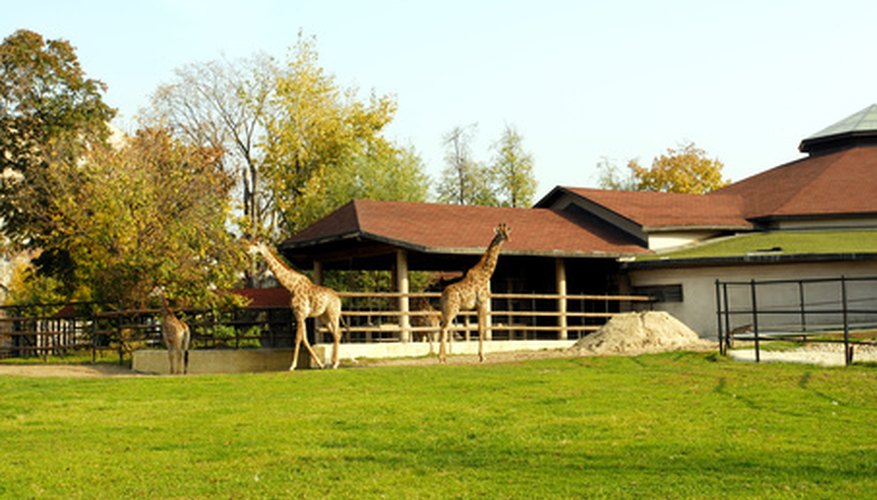 Homeowners in Ohio benefit from having soil testing in new garden and lawn areas or in areas where plants grow poorly. The test results will give details on the current soil composition and pH levels along with the recommendations for fertilizer and nutrient amendments to improve and maintain the garden or lawn. Collect soil samples during the late summer or early fall months before applying fertilizer. Do not collect soil underneath trees or in wet areas as this will skew the test results.
Contact the county office of the Ohio University Extension to get the required paperwork and submission bag for the soil sample.
Clean collection tools with a solution made from nine parts water and one part bleach. Let the tools dry completely before starting the collection process.
Map out the collection area and select 10 sample locations in a zig zag pattern. Collect samples from a flowerbed, garden or lawn area separately as the existing soil will vary in composition due to the type of plants growing.
Dig the 10 soil samples by scraping off the top 1 to 2 inches of soil. Dig a 3-inch deep hole, remove approximately one cup of soil from the side of the hole and place the soil in a bucket. Repeat this process for all 10 collect spots.
Sift through the soil to remove rocks and organic matter and mix the samples together in the bucket. Scoop two cups of soil into the collection bag.
Fill out the soil test paperwork making sure to include the type of plants growing in the soil. Bring the soil sample to your Ohio University Extension county office or mail it to the testing location with the required payment listed in the paperwork.