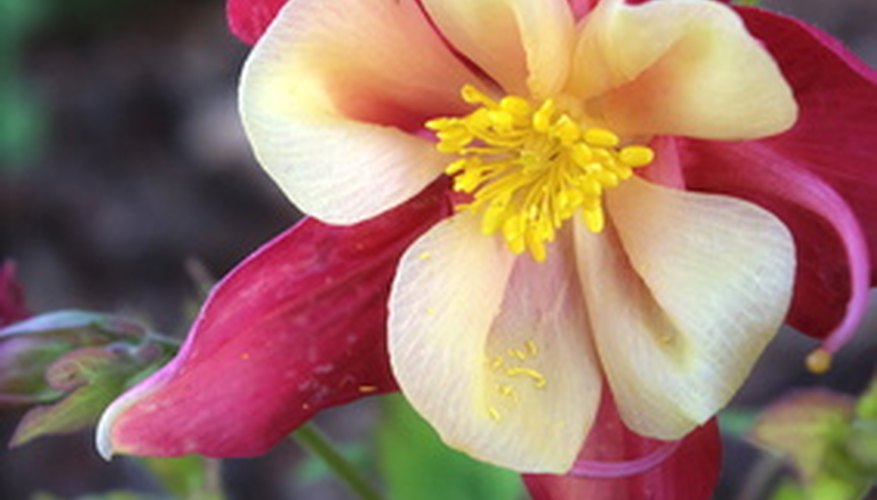 Columbine grows wild throughout much of North America, and has been domesticated and grown in gardens for several centuries. The flowers grow on one- to two-foot-tall stems. They are about two inches in diameter, with five inner petals and five to seven long, curved tubular or spur-like petals. The most common variety of columbine has a yellow center and red spurs; another variety has blue to purple petals. There are several different color combinations, including yellow and purple. Columbine grows on roadsides, in woods, on rocky slopes and on bluffs.
Also Known As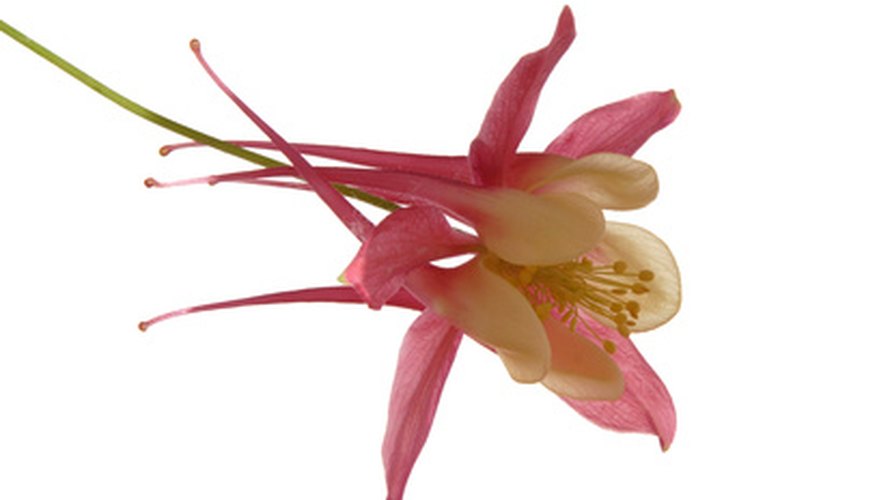 The botanical name for columbine is Aquilegia, from the Latin word aquilinum, meaning "like an eagle"; the flower's spurs look like the talons of an eagle. "Columbine" is from the Latin word "columba," meaning dove or pigeon, and the flowers look like birds in flight. The flower has several descriptive folk names that have been used through the years, including cluckies, rock bells, rock lily, granny's bonnet, fairies dancing and culverwort.
Folklore and Legend
Columbine flowers are a symbol of foolishness, because their spur-like petals resemble a court jester's hat. The spurs look like little shoes with turned-up toes when they fall from the plant, and are called Mary's shoes. According to the University of Illinois Extension, one legend relates the story of Jesus' mother Mary's visit to her cousin Elizabeth; everywhere she walked during her visit, columbine sprang from the ground. According to the legend, the columbine represents Mary's innocence.
American History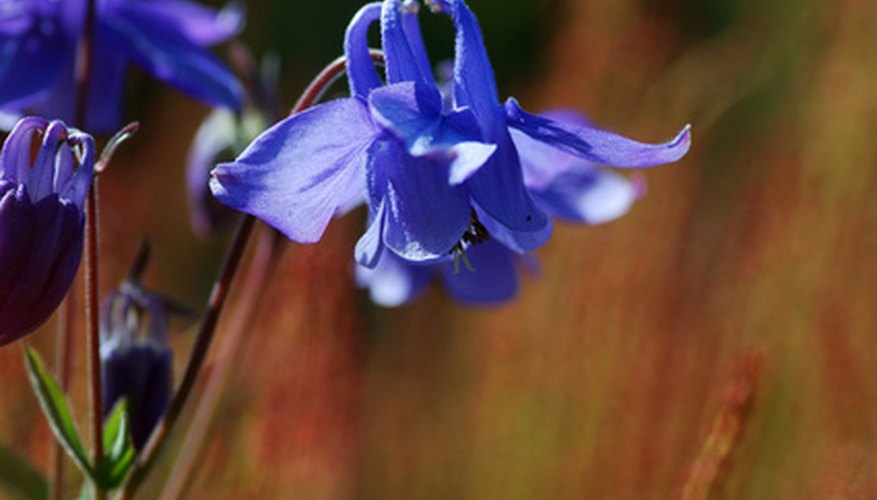 According to the U.S. Forest Service, the columbine originated in eastern Europe and Asia and wandered over the Bering land bridge to North America. Today more than 20 varieties grow in almost every state or province in the U.S. and Canada. Native Americans used it medicinally to treat heart problems and to control fevers. Native American men crushed the seeds and rubbed them into their hands because the scent was so pleasing it was thought to attract a mate. The seeds also controlled lice when applied to the hair.
European History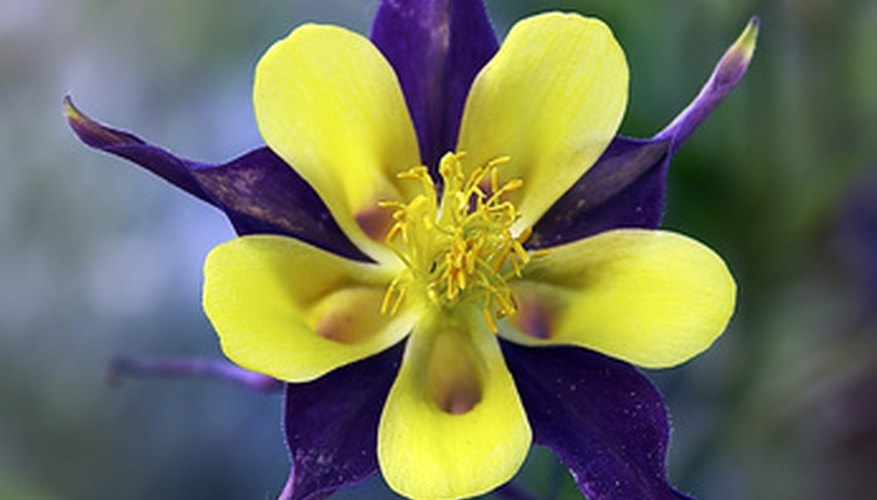 Columbine was used as a medicine in medieval Europe. It has been cultivated and grown in gardens since the mid 1600s. The English varieties have five spurs instead of seven. The flower was on the coat of arms of the House of Landcaster in Derby, England. There is a reference to the flower in Shakespeare's Hamlet.
Medicinal History
Nicholas Culpepper, an English herbalist, botanist and physician living in the 1600s, used the leaves of the plant for sore throats and irritated mouths. He also used it for conditions of the liver, including jaundice. Native Americans used columbine for many medical conditions, including poison ivy. The columbine is a poisonous plant and should never be used internally or externally, despite its past use as a remedy.