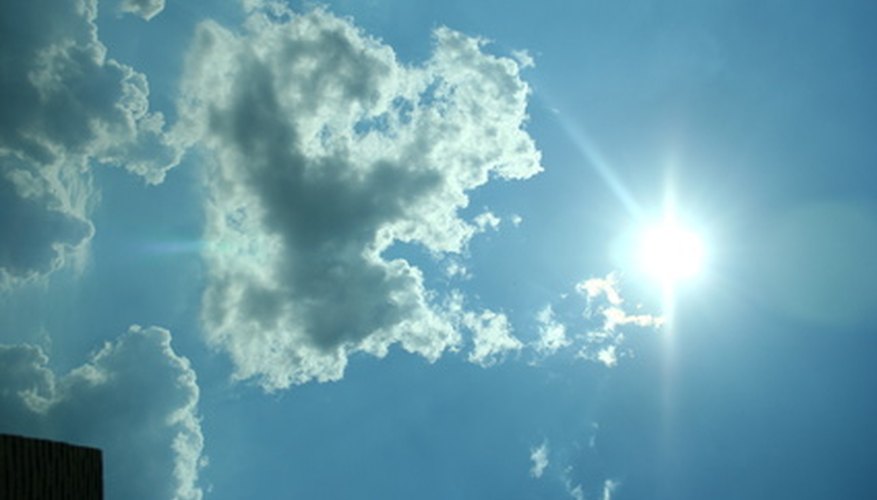 The wavelength of the light that reaches the surface of plants, and its position along the full spectrum of the colors of light, affects different aspects of the growth of plants. A regular incandescent light bulb emits light at the warm end of the light spectrum, whereas fluorescent light bulbs emit light at the cool end of the light spectrum.
White or Full Spectrum
Containing all colors of the light spectrum, white light is the closest to natural sunlight. Although plants require varying intensities of this type of light, depending on the genera and species, full spectrum light is necessary for plants to grow and thrive.
Green
The least effective of the light color spectrum, green light gives its color to plants when it is reflected off them. Because it is in the cool range of the light spectrum, it contributes to the growth of healthy, green foliage.
Blue
Present to a great degree in fluorescent bulbs, blue light helps to get seedlings off to a good start when sowing them indoors to get a jump on the growing season. It contributes to robust leaf and stem growth, which also helps to form a strong root system.
Red
Instrumental in helping plants produce flowers and fruit when combined with blue light, red light from the warm end of the light spectrum is present in so-called "broad spectrum" fluorescent light bulbs. These mimic the spectrum and intensity of the noon-day sun and work well for growing food crops indoors during winter, especially in the far northern latitudes.