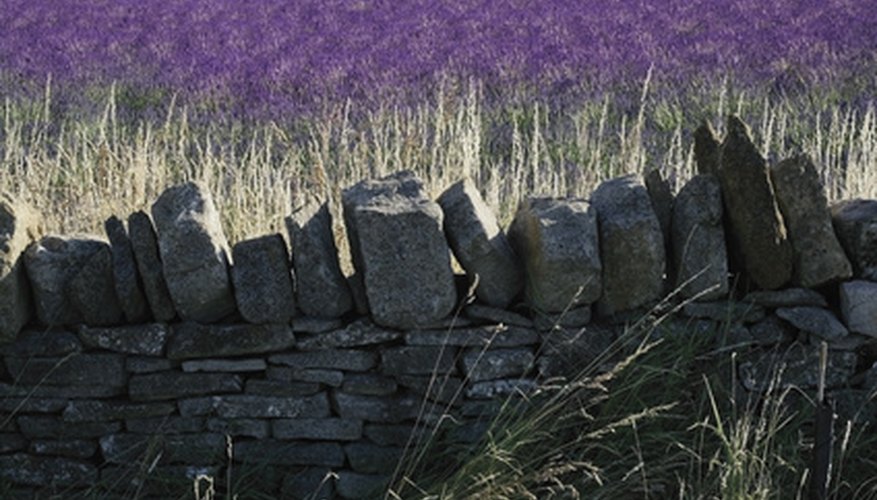 An herb garden favorite, Provence French lavender (Lavandula intermedia "du Provence") is one of the sweetest lavender varieties. Its heady scent makes it a favorite for cooking and essential oil. Bees love Provence French lavender and the resulting honey has a delicate, delicious flavor. In the garden, the light purple blooms light up the landscape with spiky, pale, purple blooms and dusky, gray foliage. Provence French lavender is winter hardy in USDA Plant Hardiness Zones 9 and 10.
Plant Provence French lavender in well-drained soil. It thrives in rocky soil but won't tolerate soggy, damp soil. If the soil is compacted, work in 4 to 6 inches of compost. Select a location where the plant will be exposed to full sunlight.
Keep the soil moist until you notice new growth. After that time, give the plants 1 inch of water every week during hot, dry weather. Water at the base of the plant and avoid splashing the foliage.
Prune lavender every year, immediately after the plant blooms and again in autumn. Prune the flower stems and about 1/3 of the foliage. Pruning will keep the plant full and healthy.
Harvest lavender when the blooms are bright in color. Harvest the plants on dry days, after the dew has dried in early morning. Move the harvested lavender into the shade as soon as possible, as heat will decrease the aromatic oil in the plants.