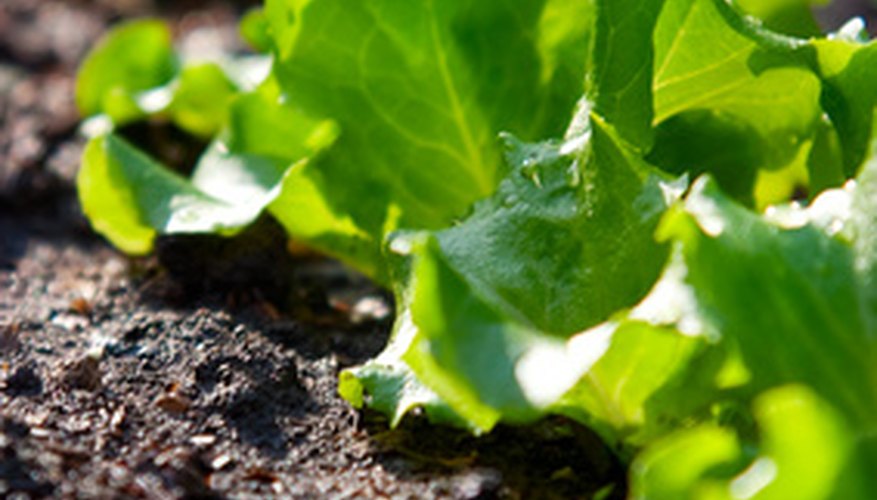 Raised gardens allow you to extend your growing season as the elevated soil warms up earlier in the year. It also gives you the ability to amend the soil easily in one spot to provide for a healthy growing medium. Raised bed edging materials provide a few different options in configuring and setting up your raised garden, with most options requiring few tools or assembly steps.
Set bricks, concrete blocks, large rocks or pavers around the garden's perimeter. Stack the materials to increase the height of the edging to between 4 and 12 inches. Offset the layers to make it more stable. There's no need to use mortar for edging less than 2 feet tall, however, for greater hold and for higher beds, apply mortar in between the edging materials.
Set wood planks, old railroad ties or wooden edging products designed for raised beds around the garden's perimeter. Use redwood or cedar wood as they naturally resist rotting and will typically last longer than other wood types. Commercial wooden edging products are usually available in different widths and heights, and come with different types of connectors including pegs or metal fasteners. Place wood edging on top of the ground or dig a shallow trench and set the wood piece in the trench. Hold layers of wood together by drilling holes through every layer, spaced 4 feet apart. Push a piece of rebar through the hole and secure into the ground.
Set composite lumber products, commonly used for fences and decks, and made from recycled plastic, around the garden's perimeter. Place composite wood planks on top of the soil or make a shallow trench. Connect the boards together with the recommended fasteners specified by the manufacturer.