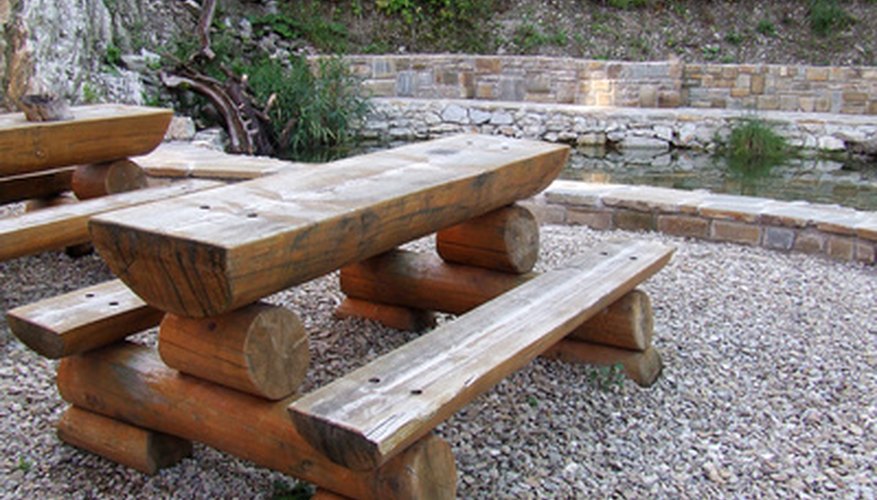 Cedar is hard wood that can last a lifetime when taken care of. You may like cedar furniture pieces that possess a weathered look, however they can be expensive. Creating this same look at home is possible with some woodworking tools and a little vinegar. You should note that it is much more difficult to undo the weathering process, so be certain that it is the desired decor before proceeding.
Run all the surfaces of the wood with a wire brush to remove the wood's outer layers and to give the wood a scratched appearance.
Sand down the edges of the wood with 220-grit sandpaper to make them look worn.
Break up the steel wool pad with your hands into small fibers.
Combine one cup of vinegar with a ground up steel wool pad. Leave the solution overnight to dissolve the steel wool pad's surfactant into the vinegar.
Paint the solution onto the cedar wood using a sponge brush. Set the wood out in the sun to dry.