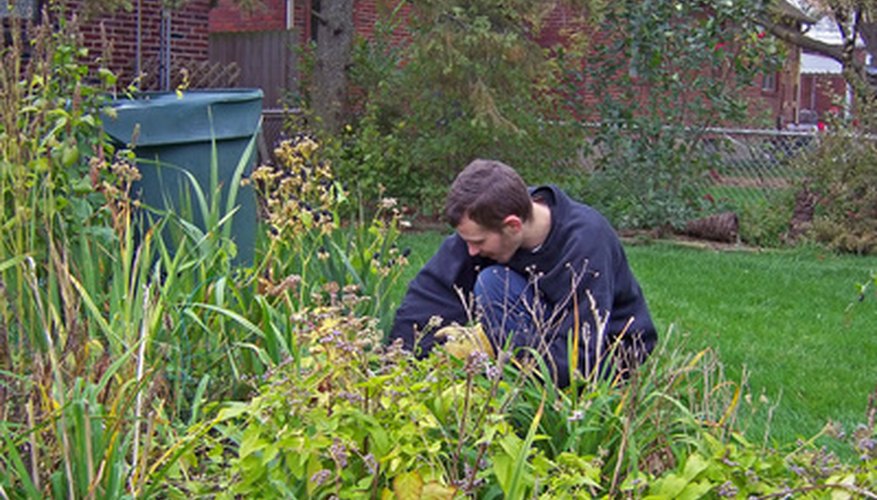 Lawn weeds challenge the gardener, especially if they become endemic. While flowering weeds may be pretty, they're not always welcome in a well-manicured lawn. Knowing what you've got growing can help you combat weed problems efficiently. Houston gardeners should identify flowering weeds before they remove them, since certain plants respond better to certain types of herbicide. Gardeners can find many university-run and government weed identification guides that provide images of common Texas weeds.
Photograph the flowering weed with a camera. You'll use the picture later when browsing weed identification databases.
List as much information as you can about your flowering weed. Include the season and location (sun versus shade) of the weed. Note the color, shape, size and texture of the leaves and flower. Does the flower smell? How are the leaves arranged along the stem? Write down as much information as you can about this weed.
Browse the United State Department of Agriculture's list of Texas weeds, which includes weed images, the common name of weed and geographic information (see Resources).
Search the Weed Science Society of America's weed database if you cannot find the weed listed among those common in Texas (see Resources). View images of the weed flowers, plant, stalk, berry and other components, then identify your flowering weed based on images.
Contact Harris County Master Gardeners if you're unable to identify the weed yourself (see Resources). Harris County Master Gardeners serve Houston; these volunteer gardening experts can visit your lawn and help you identify the flowering weed or provide telephone help.
Tip
Purchase a guide to south Texas native flora to learn about native plants, including weed plants.
Warning
Some flowering weeds may be poisonous; don't eat any weeds you find on your lawn.