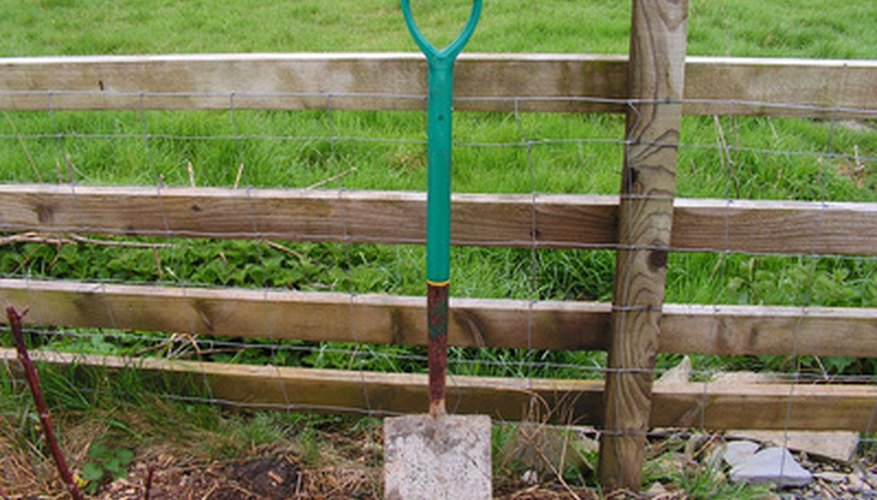 Texas residents obtain inexpensive soil samples through Texas A&M Extension Office. Whether you have an established or new yard, conducting a soil sample can save you time and money. Your soil test report will provide a detailed analysis of the pH level and nutrient composition of your soil. You'll use less fertilizer since you know exactly what your soil needs (and doesn't need). You will also select plants more confidently, choosing plants that thrive in your garden environment.
Download and print a submission form from the Texas A&M Extension Office website.
Determine which areas of your yard you want tested. You may choose to conduct more than one soil test for areas that are used for different purposes, such as the vegetable garden and the lawn.
Take 8 to 10 samples from each testing site. For each sample, dig a V-shaped hole with the spade to a depth of 6 inches into the soil. Take a 1-inch slice from the smooth side of the hole and place it in a clean bucket.
Mix the samples together with your shovel in the bucket.
Spread the soil on a piece of paper to air-dry. Don't oven-dry the soil as this will change the soil's composition.
Pour the dry soil back in the bucket and mix again. Scoop 1 pint of the soil mixture into a zip-top bag. Seal the sample.
Label the soil sample with your name, address and garden site, as indicated on the submission form. Seal the soil sample in a box with the completed submission form and your payment (check or money order).
Mail the soil sample to Soil Water and Forage Testing Laboratory, 2474 TAMU, College Station, TX 77843-2474.