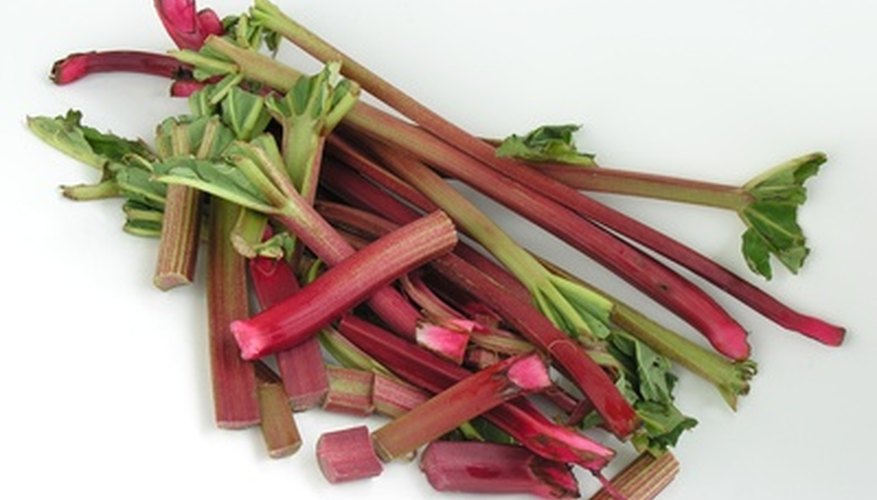 In 1922 a Canadian nurse named Rene Caisse stumbled onto an herbal formula that she believed was effective in treating, and curing, certain types of cancer. A common meadow herb known as sheep sorrel formed the basis of the herbal tea formula Caisse used on her aunt and mother, both of whom experienced full recoveries from their cancers. Through her experiments on mice and humans, she added three additional herbs: burdock root, slippery elm and turkey rhubarb. "Essiac" tea is her name spelled backwards. No scientific studies have verified that these herbs actually promote healing of cancer or other diseases.
Grow sheep sorrel (Rumex acetosella), which is native to much of the United States and Canada, in sandy soil or soil that contains gravel. You can also grow this herb in containers having drainage holes. This plant prefers acidic soils with a pH below 6.5 and prefers the soil in which it grows to remain moist. Rene Caisse used the entire plant, including the roots, so if you grow it as an annual, you can harvest the whole plant in fall.
Plant a piece of fresh burdock root (Arcticum lappa), or purchase seeds. Choose an area with deep, sandy soil that is in full or partial sun. Weed the area and then plant seeds ¼ inch deep. Pat the soil down with your hand and keep the soil moist until germination occurs, about two weeks after planting. Thin seedlings to stand 4 inches apart when they are about 4 inches tall: this will encourage long, thin roots, making it easier to harvest them in fall, after the tops of the plants have turned brown.
Plant a slippery elm tree (Ulmus rubra) if you want to use its inner bark in the Essiac tea formula. Grow this medicinal tree in moist, rich soil in a sunny area. Start seeds promptly after harvesting them from another tree in May or June or purchasing them. Sow seeds on top of standard potting soil in a nursery flat. They will germinate slowly, sometimes not until the following spring. When seedlings are several inches tall, transplant them to their permanent outdoor location. Protect them from deer if these animals live in your neighborhood.
Plant seeds of turkey rhubarb (Rheum palmatum) for its anti-tumor activity. The seed company Crimson Sage reports that it is easy to grow in fertile, moist, acidic soil. Plant seeds 1/2 inch deep and keep the area well watered. Mulch the area with a thick layer of organic materials such as compost, fallen leaves, wood chips and/or sawdust. It grows quickly and will remain a producing plant in your garden for many years. When you harvest the root, leave some in the ground for next year's crop.