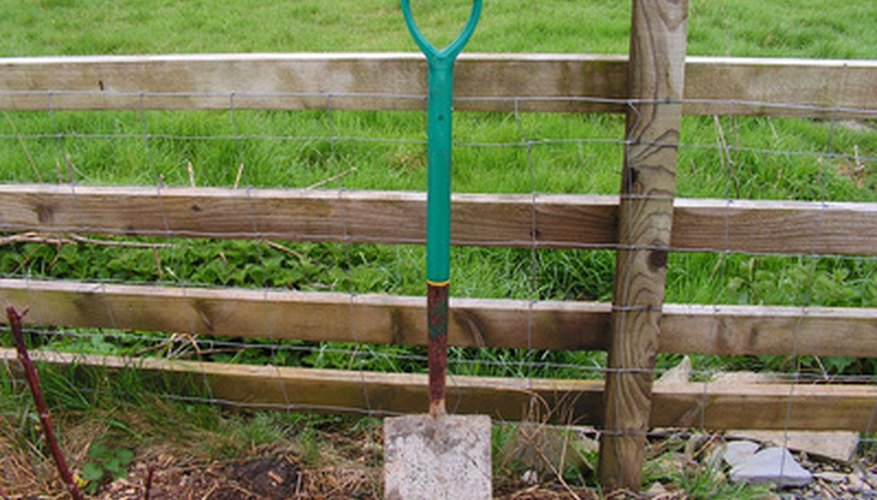 Whether you are a serious green thumb or a weekend gardener, having your soil tested can enhance your chances for gardening success. When you understand the composition of your soil, you'll know which amendments and fertilizers your soil needs, as well as which plants will naturally thrive in your garden. The University of California Davis recommends testing your soil for soil pH, soil nutrient levels, CEC (measure of native fertility) and the amount of organic material in your soil. The university doesn't conduct soil tests but recommends you use a commercial lab for accurate, affordable soil testing. Most soil test kits follow basic guidelines, but check with the commercial soil tester's instructions for specific directions.
Determine which area of your yard you'd like to have soil tested. For example, test the soil for a vegetable garden separately from your lawn or flower beds because the soil requirements in a vegetable garden differ from the rest of your yard.
Dig 10 half-cup samples of soil from the designated area with a clean trowel. Dig to a depth of at least 6 inches into the soil for each sample.
Place the samples in a clean bucket and mix them thoroughly with the trowel.
Spread the samples on a clean paper to dry. Pour the soil back into the bucket and mix again.
Scoop 1 lb. of the composite soil mixture into a gallon-size zip top plastic bag.
Label the bag with your name, address and a description of the soil location (for example, garden soil). Mail or deliver the soil sample to the soil test lab.