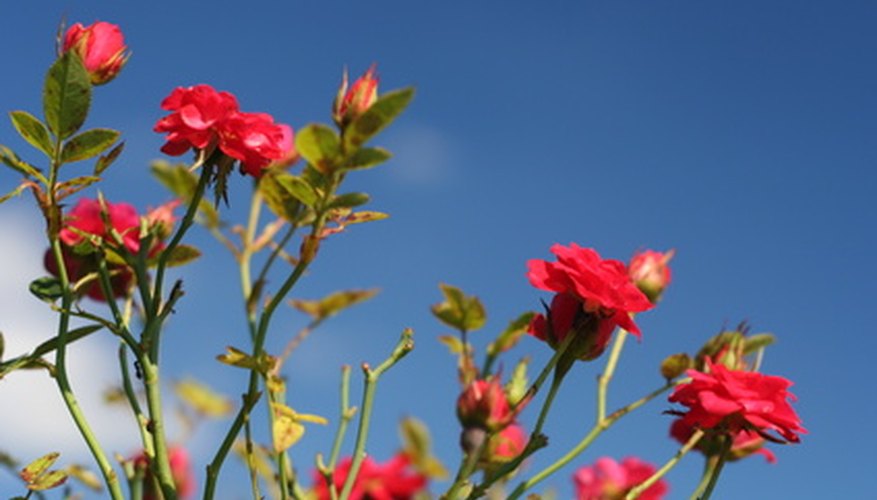 Miniature roses produce blooms 1 to 1-1/2 inches in diameter. These hardy plants thrive in plant pots, widow boxes and hanging planters, but can also be planted directly in the soil. Many reach heights of up to 18 inches while continuing to produce miniature blooms. Climbing varieties may reach 5 feet. Those purchased in pots in nurseries or plant sales typically contain several small plants in the same pot. Culture is similar to full-sized roses, but the need for trimming and pruning is minimal.
Trim miniature roses in the spring before vigorous growth appears. Cut back the stems to the level of the lowest leaf nodes that face outward. This encourages the plant to develop dense foliage and abundant blooms.
Remove any weak or damaged canes in the spring to allow healthy canes room to grow.
Prune during the growing season by removing any branches that become scraggly or grow outside the shape of the rose bush. Cut back long stems to maintain shape.
Deadhead blooms as soon as they begin to fade by clipping them free of the plant. Regular deadheading improves the appearance of the plant and encourages new blooms.