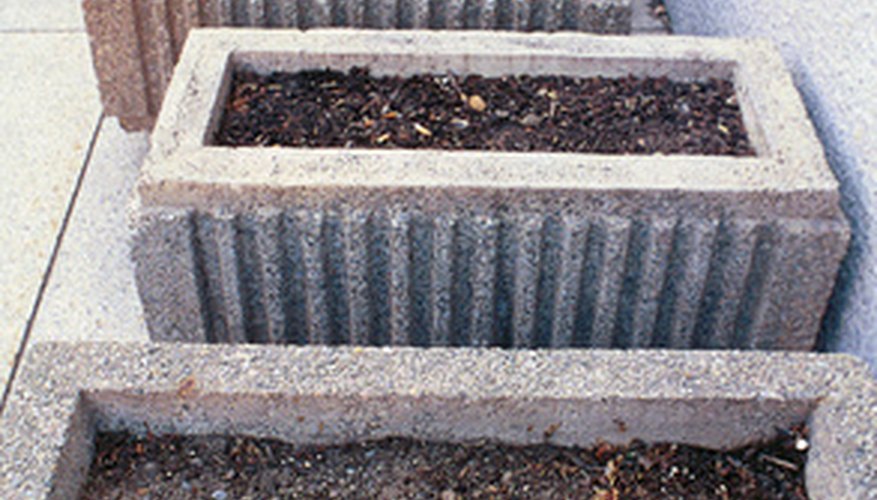 If you have a container garden or raised-bed garden, chances are you've purchased potting soil. This substance is sterilized dirt that allows plants to grow without weeds or microorganisms to permeate your growing area. If you have left over potting soil, don't let it go to waste. Create earthy arts and crafts with potting soil remnants.
Paint
Mix egg yolks and potting soil for brown paint that's all natural. Crack an egg and separate the yolk from the white. Add a teaspoon of water to the yolk and mix thoroughly. Mix in a sprinkling of potting soil. Don't add too much soil, as the consistency of the mixture should remain liquid.
Dodorango
Dodorango is the term for a traditional Japanese craft. Dodorango are balls of mud that have been sculpted into spheres, dried and polished to a high shine and luster. The finished project turns into a fine art object with a kick – dodorango have such a sheen, it's hard to believe they were made from mud.
Mix water and potting soil together. Differently textured potting soils yield different textures and colors. Experiment with sandy potting soil, rich potting soil and low-grade soils for different dodorango results. There is no set ratio of water to dirt. Mix the ingredients until the consistency is similar to bread dough. Grab a clump of mud and begin shaping it with your hands, squeezing to remove as much water as possible. Shake the mud to sift out irregular particles in the mass. The shaking allows heavier clay-like particles to come to the surface of the mass, causing a slippery surface. Continue this until the ball of potting soil is tacky to touch. Hold the budding dodorango in one hand and sprinkle potting soil over the ball, wiping the particles off and rotating the ball as you do. This step absorbs excess moisture. Continue working in this manner, making sure to retain the dodorango's spherical shape but keeping it moist enough that no cracks form. Put the ball of potting soil into a plastic bag for about 20 minutes, remoistening the ball via condensation. Remove the ball and add more potting soil. Continue adding soil and putting the ball in a plastic bag until the ball feels like leather. Continue on until no particles of dirt will stick to the ball after being removed from the bag. Remove the potting soil ball from the bag and allow it to dry for about 20 minutes. Polish it with a soft cloth. If the cloth damages the ball, repeat the soil/plastic bag procedure and wait for it to dry more thoroughly. Polish until the surface of the dodorango ball is shiny.
Terrariums
Create a miniterrarium from leftover potting soil. Find a glass jar or container with a wide mouth. Use a container taller than 3 inches if you intend to add real plants. Sprinkle potting soil in the bottom. Add real plants, such as moss, creeping fig, sundew, or hen and chicks to the soil. You may opt for fake plants. Decorate the terrarium with small plastic figurines for a whimsical scene. Use toy robots, cartoon characters or mythical figures for a kitschy look or animals for a more natural scene.