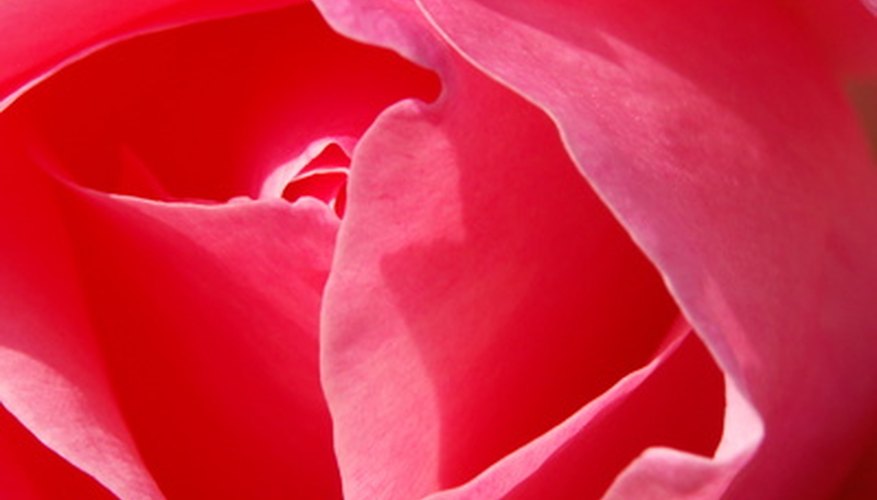 Flowers are a joy to have in the garden or the home, bringing color and texture into a space and providing a visual indicator of the changing seasons. Flowers that smell good are an extra perk for any gardener and are especially handy to have around for fresh cut flower bouquets.
Bourbon Rose
The bourbon rose (Rosa 'Souvenir de la Malmaison') is a delight because of its unexpected fragrance, which is spicy and strong rather than sweet and delicate. Reaching a diminutive height of 1 to 3 feet, the flower blooms throughout spring, summer and autumn with round, soft flowers that may be pale pink or white. The plant is excellent as a low growing border, or as a subtle specimen shrub. The blooms can easily be clipped and brought indoors for use in a scented bouquet. Bourbon rose does best if grown in full or partial sunlight in USDA zones 6 to 9, ideally in a fertile, moist soil that is well draining. Remove spent leaves occasionally to promote good air circulation.
Carolina Yellow Jasmine
A member of the Logania family, Carolina yellow jasmine (Gelsemium sempervirens) is a flowering evergreen vine native to the southeastern United States. The plant can be kept compact or allowed to grow wild up to 20 feet. Plants grown in sun tend to stay put, while those in shady situations grow upwards and outwards looking for light. Carolina yellow jasmine is notable for its dense clusters of sun yellow flowers, which are sweetly fragrant and may bloom as early as late winter. Carolina yellow jasmine should be grown in full or partial sun in USDA zones 7 to 9 for best results. The plant isn't picky about soil and is quite drought tolerant, but it will look much fresher if watered frequently.
Pandorea
A native of Australia, pandorea (Pandorea jasminoides) is a flowering vine that boasts showy, hibiscus-like fragrant flowers in spring and summer. Colors vary depending on cultivar. When grown in warm enough climates, the plant is evergreen and may begin blooming in late winter. Pandorea can be grown in a container or let loose to trail up over trellises and garden structures. The vine may be grown in USDA zones 8 or 9, in full sunlight or filtered shade. Grow pandorea in a fertile, well draining soil. Water the plant enough to keep the soil moist in the summer, and water infrequently during winter.