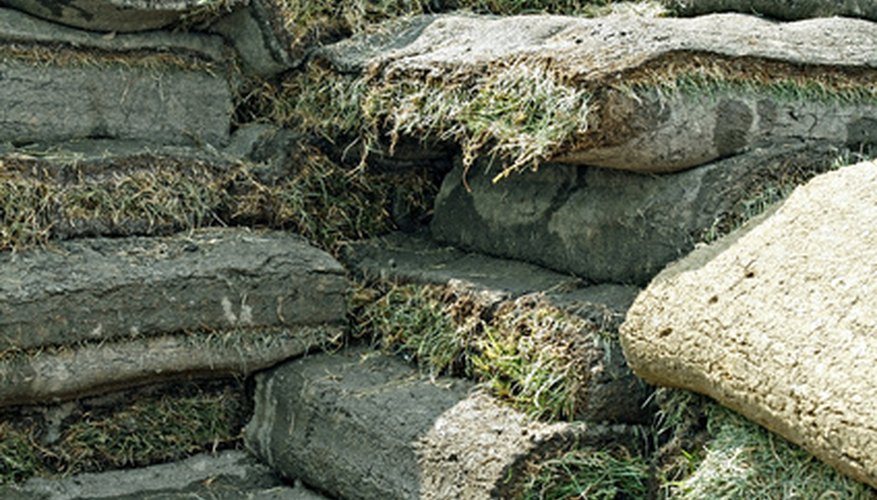 Since Bermuda grass holds up well in both drought conditions and in wet conditions, you can plant Bermuda grass sod just about anywhere in the United States. The watering schedule for Bermuda grass sod depends on the conditions in your area. Once Bermuda grass is established, it holds up well under most any conditions with little to no maintenance. This makes Bermuda grass ideal for lawns.
Water the soil before laying the sod. According to the University of Arkansas Department, laying sod on dry soil hampers the development of roots.
Keep Bermuda grass sod moist at all times while rooting. Do this by watering once or twice a day, preferably one of those times at midday, to keep the sun from drying out the sod.
Apply water to the grass less frequently once the lawn has become established, usually in about 10 days, and apply more water with each application. For example, water the sod every other day and apply twice the amount of water at a time.
Avoid watering Bermuda grass if you get plenty of rain, once the grass is established. Rainfall a few times per week, or heavy amounts of rain a few times a month, should provide enough water for established Bermuda grass. Watering in these circumstances can lead to problems and diseases.
Continue to water established Bermuda grass on the same watering schedule you used while establishing the Bermuda Grass sod if you want your lawn to look well maintained, and if you live in a region where you don't get regular rain. Frequent watering keeps Bermuda grass green in and growing throughout the summer. Lawns and golf greens, which people generally want to appear lush and green, must be watered to maintain the appearance.