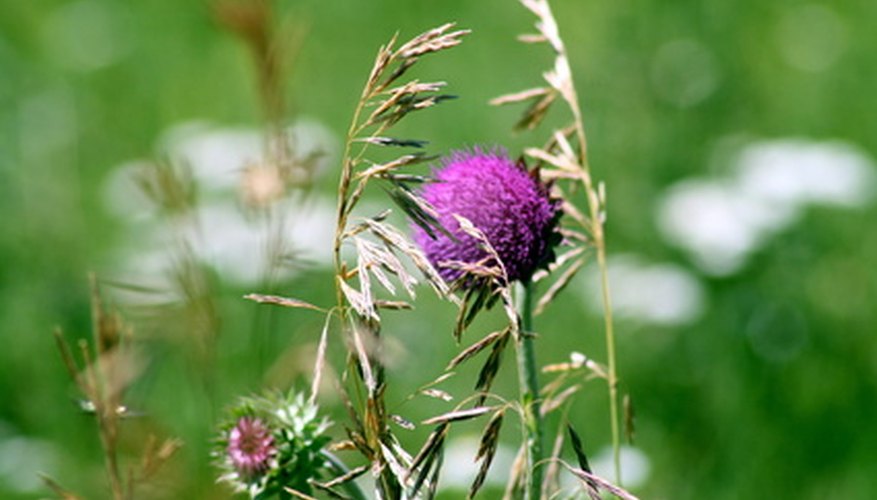 Controlling weeds in a garden or landscape can take up a large portion of a gardener's time and effort after finishing the initial planting. Because gardeners often desire a neat and tidy landscape, they usually seek some sort of chemical or natural remedy to help control unsightly weeds. Orange oil is a natural product that makes an effective ingredient in home herbicide recipes.
Pour 1 gallon of pickling vinegar into a bucket and add 2 oz. of orange oil to the vinegar. Add 1 tsp. of dish washing soap to the ingredients and mix well with a spoon.
Pour the mixture into a spray bottle and put the lid on the bottle tightly.
Spray the undesired weeds in your landscape generously with the homemade herbicide to saturate them. You should see significant wilting within approximately 24 hours after spraying.
Repeat the spraying every 48 hours until you successfully kill all undesired weeds.