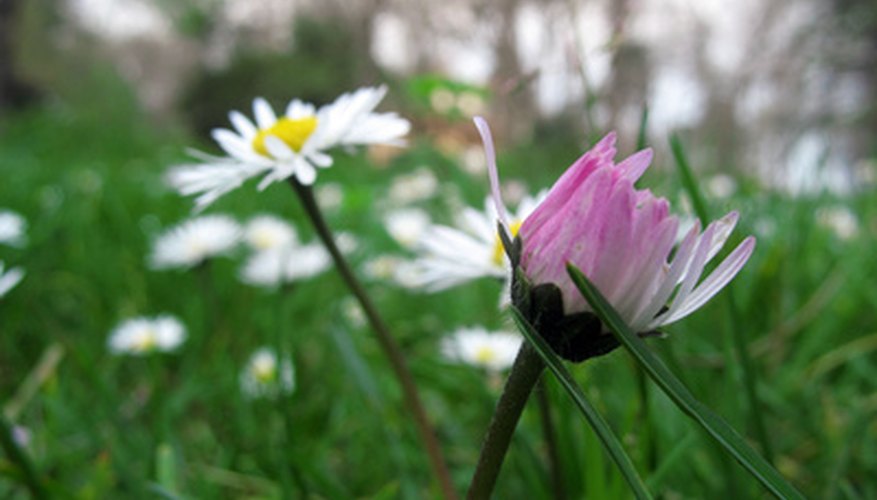 Starting and maintaining a floral garden gives you the ability to experiment with a wide variety of flowers and gardening materials. A sustainable way to plant your flowers involves the use of self-composting flower pots. This eliminates the need for commercial pots and the messy process of transplanting the flowers into the ground. Making your own composting flower pots proves to be an environmentally friendly way to beautify your home landscape.
Put the peat moss and shredded newspaper into the wash basin. You can also use a bucket or other receptacle for this task.
Fill the wash basin with hot tap water, allowing the paper and moss to become completely saturated. Fill the basin until the materials within it float. Let the moss and paper sit overnight in the basin.
Place the framed window screen flat on an outdoor surface, such as a sidewalk or picnic table. Make sure there is a towel layered beneath the screen.
Strain the water from the basin, making sure to keep the moss and paper inside of it. Dump the pulpy paper and moss mixture directly onto the screen.
Roll the mixture of paper and moss flat using the coffee can. This flattens it and expels the excess moisture from it. The towel beneath the screen soaks up the water to prevent a mess.
Line the inside of the coffee can with the flattened wet pulp of paper and moss. Make sure to press about an inch thick layer of the spongy wet substance along the inner walls and bottom of the can. Repeat this step with several coffee cans or disposable cups for multiple flowers.
Leave the coffee cans containing the peat and paper mixture outdoors in the sun for up to a week. Remove the fully intact can-shaped pods from the cans by holding them upside down and tapping on the bottom of the cans. The hardened peat moss and paper flower pot should slide right out.