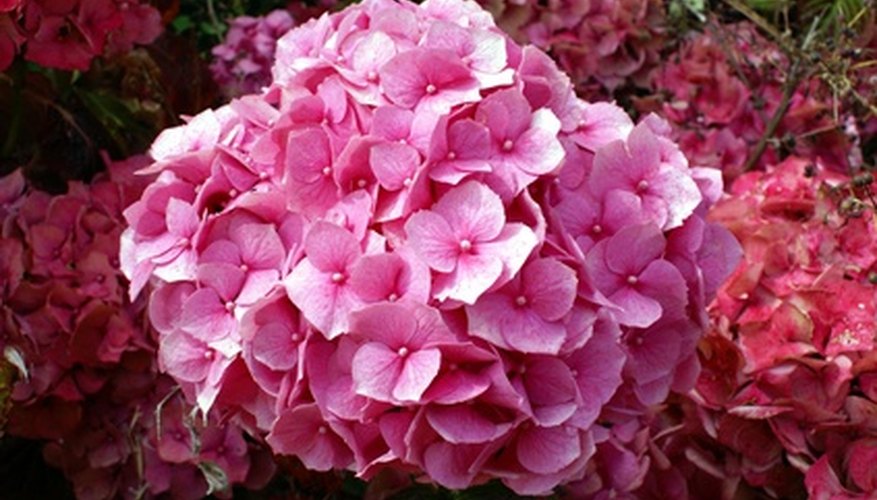 Many gardeners regard shade as a liability, narrowing plant selections. In fact, there are many shrubs--including flowering varieties--that will tolerate at least some shade. The key to intelligent plant selection is defining what "shade" means in your yard. Generally, the deeper the shade, the fewer the plants that will flourish in the shaded area. Moisture is also a factor. The combination of shade and dry soil is more challenging than shade and moist soil.
Deciduous Varieties for Light Shade
If your shady spots feature light or dappled shade, try buttercup winter hazel (Corylopsis pauciflora) for late winter or early spring bloom. In spring, fothergilla, boasts bottle-brush-like flowers and dark green, oval-shaped leaves. One of the best shrubs for summer bloom is the intensely fragrant sweet pepperbush (Clethra alnifolia), an upright specimen that features white or pink flower clusters. The many varieties of hydrangea, including the old-fashioned "mophead" or Annabelle types, thrive in shade, but may need supplemental water during dry periods. The deciduous holly, Ilex verticillata or winterberry can also tolerate partial shade and provides brilliant winter berries on its denuded stems. Install both male and female plants to ensure fruiting.
Evergreens for Light Shade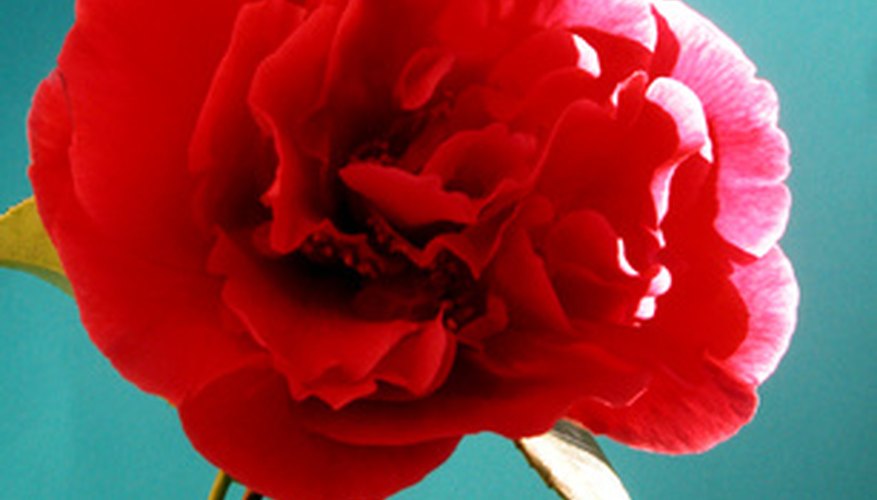 Gardeners lucky enough to live in frost-free zones can savor the beautiful flowers of Camellia japonica, a moisture-loving shrub with glossy green leaves. Inkberry holly (Ilex glabra), with its shiny thin leaves, makes and excellent hedge and can stand in for boxwood in shady situations. Mountain laurel (Kalmia latifolia) bears rounded, cupped flowers in the spring and has glossy green leaves. Another spring bloomer is Pieris japonica or andromeda. The arching panicles of tiny bell-shaped flowers smell like honey and are among the first to appear in the spring.
Shrubs for Deep Shade
Beautiful Japanese kerria (Kerria japonica), with its single or double yellow flowers, lightens up dark places in the landscape with spring blooms. This is also true of aucuba (Aucuba japonica), an evergreen that will grow just about anywhere. The best-known aucuba is probably the variegated variety, which has gold-spangled glossy green leaves. Mahonia aquifolium or Oregon grape holly will tolerate full shade and reward the gardener with glossy, holly-like leaves and clusters of decorative blue berries.
Shrubs for Dry Shade
Dry shade is one of the toughest garden situations, but some shrubs can take it. Usually plants do better in partially shaded dry spots. Among the best performers under these conditions are Aronia melanocarpa, or black chokeberry. The glossy fruit on this species also makes it a great habitat plant. Its relative, Aronia arbuifolia, or red chokeberry, also performs well in dry shade. Many viburnums prefer moist conditions, but maple leaf viburnum, Viburnum acerifolium, will tolerate some dryness. Rhododendron minus, the Piedmont rhododendron, is an understory evergreen shrub that lightens dry, shady places with a display of bright pink flowers
Considerations
When planting shrubs in shade, it is important to be mindful of the fact that tree roots take up large amounts of water and nutrients. Young plants in particular may need more of both while they are getting established.