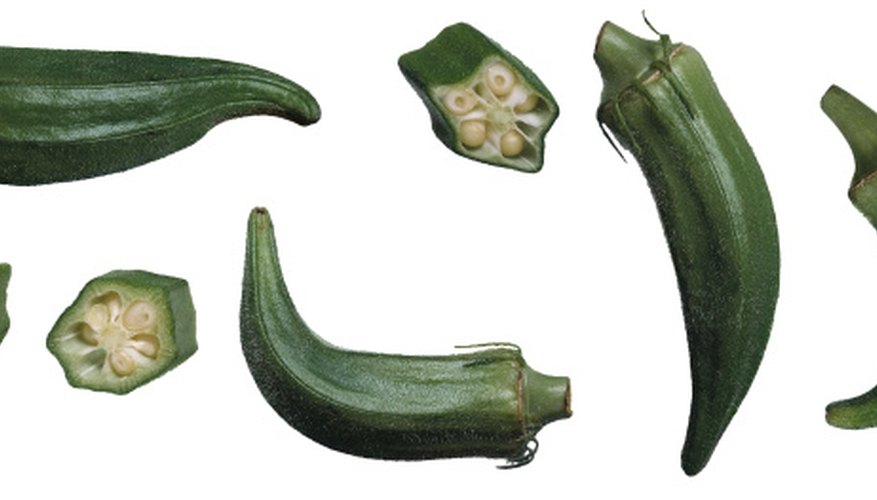 Brand X Pictures/Brand X Pictures/Getty Images
Okra is best known for its fast- and tall-growing fruit and common use in southern and Asian cuisine. Under good and hot conditions, okra can mature just four days after flowering. While okra generally is a self-pollinating plant, you can ensure that the plant produces fruit by pollinating it yourself. Timing is essential when pollinating okra, though, because the plant blooms for only one day. Pollinating okra plant takes only a few seconds of time and employs common household supplies.
Moisten the tip of a cotton swab with a few drops of distilled or filtered water. Although a dry swab will work, the moistened tip will help pollen adhere to the swab.
Remove pollen from an okra bloom with the moistened swab until a modest amount of yellow build-up of pollen is on the swab.
Swab the stigma or center of another okra bloom with the pollen-covered swab.
Discard the swab.
Things You Will Need
Distilled or filtered water

Cotton swabs