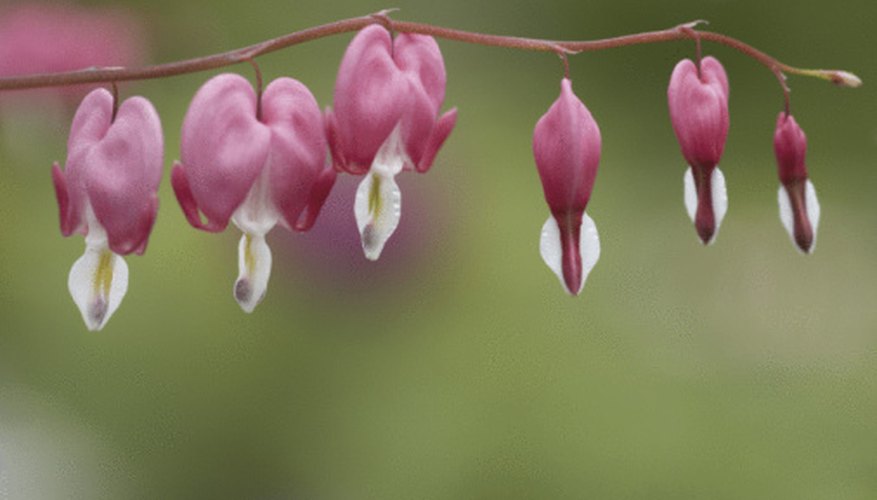 Bleeding hearts (Dicentra spp.) is a genus of plants that produces multiple hanging blooms on tall flower stalks. When planted in well-draining soil and partial to full shade some bleeding hearts, such as Dicentra formosa and Dicentra eximia, have the potential to produce more than one cycle of blooms. These are called repeat bloomers. However, repeat blooming is not a guarantee. Plants must be properly cared for you to be rewarded with a couple months of beautiful blooming flowers.
Pinch off bleeding heart blooms under the flowers when they finish blooming. This encourages repeat-blooming bleeding hearts to bloom longer.
Water bleeding hearts frequently, one or twice a week, from spring until fall with about 1 inch of water each time. A constant supply of moisture will keep many bleeding hearts blooming. Don't allow the soil to dry up or become saturated. Constant slight moisture is the goal.
Mulch bleeding hearts to help conserve moisture. Using 2 to 3 inches of mulch, such as bark mulch, will aid in keeping the soil slightly moist and therefore help get the bleeding hearts to keep blooming.