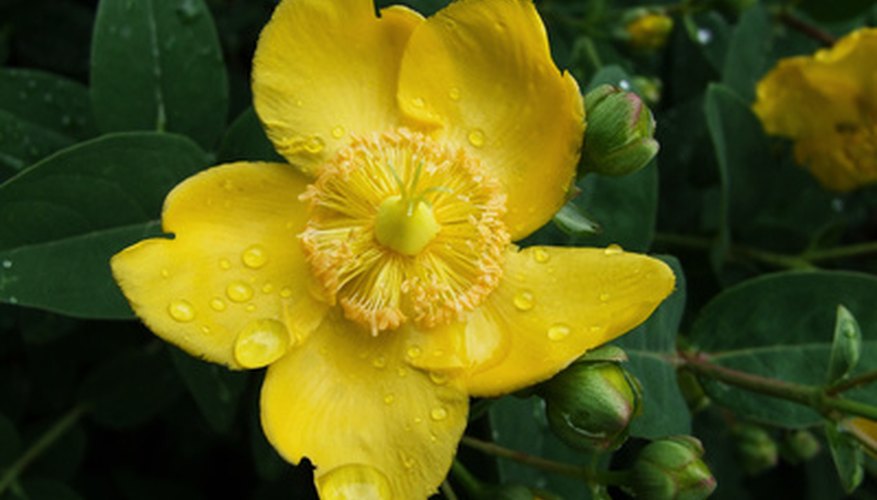 Hypericum moserianum is a variety of St. John's Wort known as Goldflower. This deciduous shrub is cold hardy in U.S. Department of Agriculture Hardiness Zones 6 through 9 and may retain its leaves in the warmer zones. Hypericum moserianum can reach a height and width of about 3 feet and can grow in full sun to part shade. Its leaves, which are about 2 inches long, have a pinkish tinge with white border. The yellow blooms are about 1 1/2 inches in diameter and display from July to September. Pruning your Hypericum moseranum will keep it healthy and blooming.
Prune damaged or diseased branches as they occur. Make a cut at least 6 inches into the healthy portion of the branch.
Prune to thin out the plant in late winter before new growth appears. Cut out touching branches and old growth. Randomly choose branches to cut that will give the shrub an airy, less dense appearance. Cut the tips of the branches to retain height if desired.
Prune all branches to 6 to 12 inches above the ground in late winter to control an overgrown Hypericum moserianum. Rather than making the cut straight across the top of the shrub, which can produce an unnatural growth pattern, randomly cut the branches at different lengths.