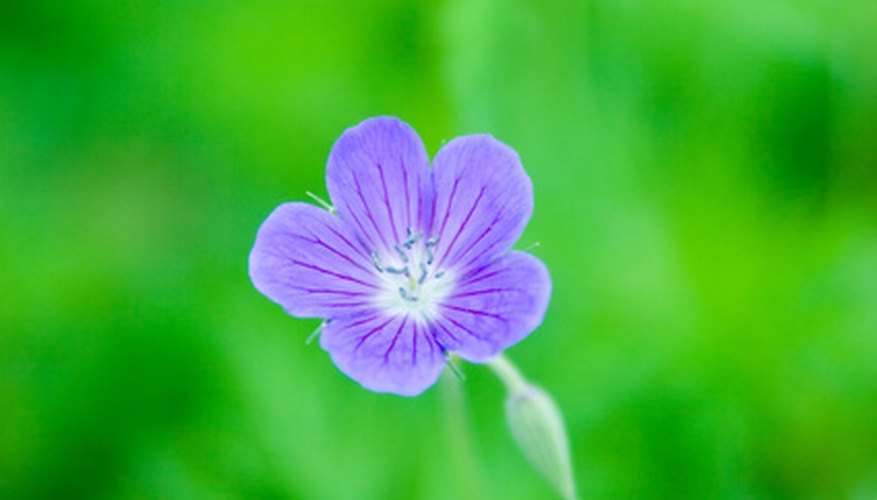 Learning the names of flowers is important if you work as a florist, floral designer, wedding planner, greenhouse attendant or landscape designer so that you can communicate with others using the correct terms. You may also want to learn flower names to better understand the environment and to expand your floral vocabulary so you can enjoy your own garden or to be able to identify a blossom on a nature walk.
Take a picture of the flower in question with your digital camera. This is easiest and most accurate way to create a visual reference to compare with pictures in field guides, though some may opt to sketch the flower. You will use this to help find the flower's identity and true name.
Write a few notes about the flower, such as approximate size, which you may not be able to tell from the picture. The location you found it is also helpful.
Gather reliable resources. It is preferable to use flower field guides or garden guides that are specific to your region. Sometimes two flowers that share the same common name can look quite different depending on the region. For example, a purple flower in the White Mountains of New Hampshire and a bright yellow flower in Southeast Alaska that are both called "Monkey Flower". They are both in the figwort family, but the purple one's scientific name is "Mimulus ringens" and the yellow one's scientific name is "Mimulus guttatus." The "Audubon Society Pocket Guides to Familiar Flowers," east or western regions, are just one good place to start.
Compare common names. Finding the true name of a flower can be confusing because there are so many common names. Some flowers might have three or more common names, while others may share a common name with another flower that is completely different. Learning all the different common names for a flower can lead you to find the scientific name when searching through books or asking a local plant expert or naturalist.
Cross-reference your flower name with a second resource. Compare the pictures with the picture or description you have from your own observations and make sure that more than just one reference identifies the flower with the same name. References aren't limited to field guides---you can ask a naturalist if there is a nature center in the area, a botanist at a local university or use websites such as www.types-of-flowers.org, or www.flowernames.net.