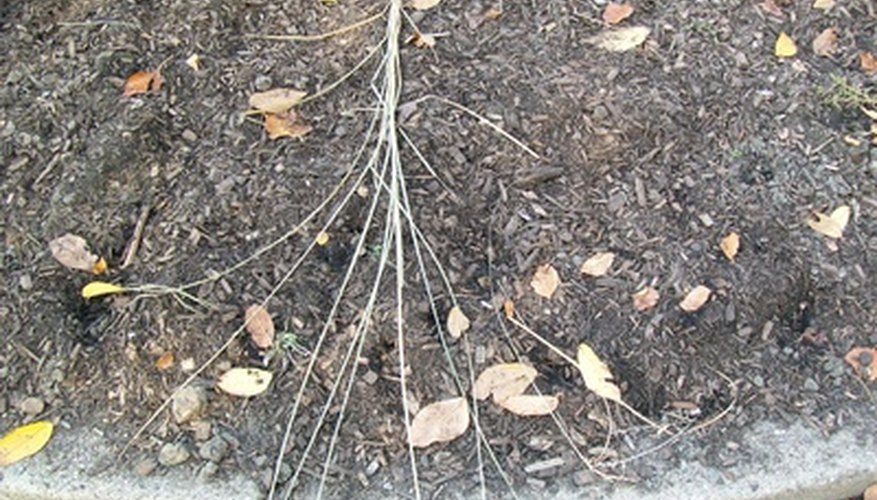 The University of Massachusetts Amherst provides soil testing at reasonable rates. Testing your soil will help you better understand the growing conditions present in your garden. Soil tests offer detailed information on the pH level, the nutrient levels and even the amount of organic matter your soil contains. Soil tests can save you time and money by pinpointing what your soil needs. You won't apply unnecessary fertilizers and amendments when you know exactly what's in your soil. Additionally, you'll choose plants that are well-suited to your soil's composition, making your garden more productive, with fewer maintenance issues.
Download and print a soil testing order form from the University of Massachusetts Extension.
Survey your yard and choose a site for the sample based on similar drainage, soil appearance, texture, slope or use. For example, you might want to test the soil in your vegetable garden separately from the lawn or flower beds because the soil there is used for a different purpose.
Dig small samples from 12 areas within your chosen site with a trowel. Remove soil to a depth of 6 inches. Place the soil in a bucket.
Mix the collected soil together. Spread on a piece of paper and allow to air-dry.
Mix the dried soil again. Scoop 1 cup of soil from the mixture and pour it into a zip-lock top plastic bag. Seal the bag.
Label the plastic bag with your name, address and a name to identify the soil (for example, "vegetable garden soil").
Select the soil tests you want performed from the list on the order form and write a check to the University of Massachusetts for the amount selected. As of 2010, the cost for a basic soil test was $9, while a pH test was $5. The cost for a soil test plus organic matter analysis was $13.
Place the plastic bag in a padded shipping envelope and mail with your order form and check to the address listed on the order form. In a few weeks, you'll receive your detailed soil analysis.
Things You Will Need
Clean trowel

Zip-lock plastic bag (quart size)

Padded 9-inch by 12-inch shipping envelope

Clean paper

Measuring cup
Tips
Test pH level several months before planting crops so you have time to adjust the pH level of your soil if necessary.

Don't dig very wet soil for a soil test. Don't test soil that has recently been fertilized as you won't obtain an accurate result.

Don't put soil in the oven to dry it. Doing so will change its fertility level.